William Alex "Will" Adams
Mount Pleasant, SC, 1983 - 2020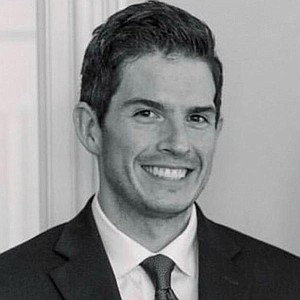 William Alex "Will" Adams was born May 25, 1983, and departed this life November 18, 2020. He was the beloved son of Betty Adams and the late Clarence Adams Jr. He is survived by his husband, Bryan Turley Adams; sister, Katie Adams Treubig; nieces, Taylor and Isabella Treubig; aunt, Clarice Adams; aunt, Sue Whiddon (Dan); cousins, Trey and Chris Whiddon; other relatives and many friends. He was predeceased by his grandparents, Buddy and Catherine Couch and Clarence Sr. and Betty Adams.
He was an honor graduate of Batesville, Ark., High School, had a B.A in History from Millsaps College where he was a member of Kappa Alpha Order, an honorary member of Kappa Delta, and a member of student government. He also had an M.A. in Preservation Studies of Architecture from Tulane University where he interned in the Vieux Carre and an MBA from St. Edwards University in Austin, Texas. His last position was as a data analyst.
He was a member of First Presbyterian Church in Batesville where he came to believe in the love and grace of God and that in life we are expected to do justice, love kindness, and walk humbly with our God.
He was a talented pianist, a wonderful cook, a giver of gifts, a lover of growing plants, a Democrat who was so happy to see Biden win, a Saints fan, but most of all a caring friend who is being remembered as a force who was fun, thoughtful, and loving.
A Zoom memorial service will be held on Tuesday, November 24 at 10 a.m. and a graveside service will be announced at a later date.
Memorials in memory of Will may be made to the Leukemia and Lymphoma Society Donor Services, P.O. Box 98018, Washington, D.C. 20090, Millsaps College, 1701 N. State St., Jackson, Miss. 39210-0001, or a charity of the donor's choice.
A memorial message may be sent to the family by visiting our website at www.jhenrystuhr.com.
Published November 22, 2020
OBITUARY SUBMITTED BY:
Memoriams.com
391 Inverness Parkway, Suite 300-B, Englewood, CO
E-mail: helpdesk@memoriams.com
Phone: 877-705-4995