Billy Dale Hubbard
MORRILTON, AR, 1939 - 2020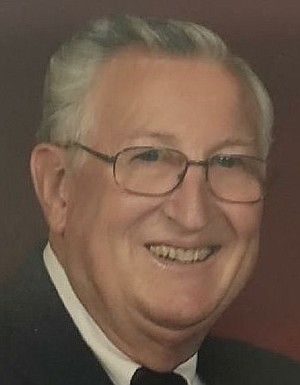 Billy Dale Hubbard, age 81, of Morrilton, Ark., was born on September 10, 1939, in Casa, Ark., to Rayborn and Laverne Hubbard and died on November 22, 2020, of Covid- 19. He graduated from Morrilton High School in 1957, and later graduated from the University of Arkansas-Little Rock in 1961. He married Lois Jean Taylor on December 18, 1959, and was married to her for 45 years before her untimely death in 2005. He was an FBI Special Agent during and after college, serving in Washington, DC, Sioux Falls, S.D., Minneapolis, MN and Los Angeles, Calif., before switching careers and joining Southwestern Bell (now AT&T) in 1969. He worked as a special investigator until retiring at the age of 55 in his hometown of Morrilton, Ark. On March 31, 2007, he married Juanita Elizabeth Morgan and shared the next 13 years enjoying each other's company and taking care of each other. Bill enjoyed not only gardening but also sharing the fruits of his garden with others during his retirement.
Bill is survived by his loving wife Juanita, his sister, Sarah Brannon, daughter, Teena Jenkins (Vincent), son, Jeffrey Hubbard (Victoria), stepsons, Curtis Russell (Shirley) and Donnie Russell (Gina) and numerous grandchildren and great-grandchildren. He was deeply loved by everyone in his family and will be greatly missed.
At this time, due to the pandemic, there will be no memorial or graveside service. A celebration of life will be held by the family at a later date once it is safe to safely gather together. Arrangements were made by Harris Funeral Home of Morrilton. Online Guestbook: www.harrisfuneralhomes.net
In lieu of flowers, the family requests donations to either the American Heart Association or The Society of Former Special Agents of the FBI in Bill's memory.
Published November 24, 2020
OBITUARY SUBMITTED BY:
Harris Funeral Home, Inc.
118 South Moose Street, P.O. Box 439, Morrilton, AR
Phone: 501-354-4575
http://www.harrisfuneralhomes.net/