Walter Craig Peterson
Bella Vista, AR, 1940 - 2020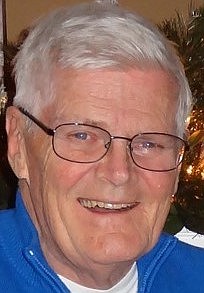 Walter Craig Peterson, 80, of Bella Vista, Ark., formerly Duluth, Minn., went to be with our Lord November 11, 2020, at Apple Creek Health and Rehab after a long battle with Alzheimer's disease, with wife Sally at his side. Walter was born in Chicago, Illinois, May 22, 1940, to Gertrude and Robert Peterson. He graduated from Hermantown High School in 1959. He enlisted in the US Air Force and trained at Lackland AFB. He was a parachute rigger serving at Torrejon AFB in Madrid, Spain, Libya, and served two tours of duty in Vietnam. He returned to the USA and joined the 148th Fighter Wing in Duluth, Minn. In 1977 he became a recruiter for the Air National Guard, retiring in March 1986. Following his military career, he became an 18-wheel OTR truck driver, drove shuttle from Duluth to Minneapolis Airport, and transported veterans from Duluth/Superior to the VA in Minneapolis. He was known by many names: Walter, Craig, Skip, and Pete. Love of the outdoors involved hunting, fishing, and camping, and a lifelong joy for music included singing, listening to, or playing banjo, trombone, guitar, and upright bass. Old country songs and bluegrass music were personal favorites. He was always up for a good prank or joke. While in Arkansas he mentored elementary kids at Cooper and Gravette schools.
Walter is survived by his wife of 14 years, Sally; daughters, Teresa (Jason) and Debbie; grandchildren Samantha (Jared), Lindsey (Tony), Jake, Tyler, Skyler (Ethan), and Ryan; great-grandchildren, Adeline, Josephine, Olivia, Aili, Brooks, and Ariana; sister, Janet (JC), niece, Jaime and nephew, Shad; great niece and nephew Netanya and Paul; stepchildren, Greg (Joy), Susan (George), Shawn (Liz), and Ryan; step-grandchildren, Stacie, Zachary (Maggie), Joshua, Wesley, and Evan, step-great-grandchildren, Esme and Beckett; sisters-in-law, Linda (Don), Nancy (Tom), and special friends Nate and Ashley, Tyler, Kaitlynn and Jaxon.
Our family would like to give special thanks and love to all who cared for Walter at Apple Creek Health and Rehab. We are so touched by the time you took to sing his favorite songs with him and make him feel loved.
Due to Covid-19, memorial services are yet to be determined. Memorials may be made to Disabled American Veterans, PO Box 14301, Cincinnati, Ohio, 45250-0301, or www.dav.org.
Arrangements are by Bella Vista Funeral Home and Crematory. Fond memories and condolences may be shared at www. funeralmation.com.
Published November 24, 2020
OBITUARY SUBMITTED BY:
Bella Vista Funeral Home and Crematory
2258 Forest Hills Blvd, Bella Vista, AR
E-mail: office@funeralmation.com
Phone: 479-855-1611