John B. Wright
Little Rock, AR, 1931 - 2020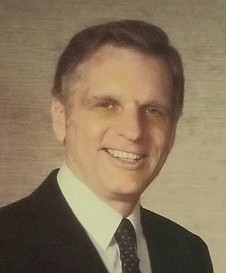 "Our lives are not measured in years, but are measured in the lives of people we touch around us. "The quote is from a fictional story but fits an actual life – the life of John B. Wright. "Brother John", as he was known to so many, touched 1000s of lives through his life as pastor, preacher, and friend. John B. Wright, transitioned from this world to the next on October, 11, 2020, under the compassionate eye of Hospice Home Care of Little Rock.
He was brought into this world on April 4, 1931, in a house on the corner of Kearney and Roberson in Springfield, Mo. Preaching and teaching, serving and loving, were written into his genetic code and he practiced the craft around the globe. His philosophy of preaching was raw and honest. "Preaching is the delivery not of a message, but of a man," he frequently said. People loved, not just his message, but also the man. The message was the man. The man was the message. His preaching was powerful because it was personal. He told his children, "My obituary was written by my life." His was a life well lived. Dad specifically instructed that his obituary be brief, which, if you have heard his sermons, you catch the irony of such a request. Rather than listing the places he served and the accolades he has earned, he instructed us to sum up his life with these lines from a poem by C.T. Studd,
Only one life, yes only one,
Now let me say, "Thy will be done."
I know I'll say "twas worth it all"
Only one life, 'twill soon be past,
Only what's done for Christ will last.
John B. Wright, was preceded in death by his parents, Clarence and Ruby Wright; his brothers, Paul Wright; and David Wright; his sister, Esther King; his sister-in-law, Mary Wright; and his son-in-law, Mark Lashley. He is survived by his sister, Flossie Parke (Nelson); his sister-in-law, Carolyn Wright; his brother-in-law, Clyde King, and his children, Jonya Davis (Stephen), Phillip Wright (Denise), and Patty Rice (Kyle); his grandchildren, and great-grandchildren. His last words of instruction were these: "My wife of nearly 66 years preceded me, and my passing will result in the great reunion with her. So often, when she accompanied me to a committal service she would say, 'Are you going to quote those lines I love so much?' And I would, just for her as well as the family. It is appropriate for me to quote them again with a necessary revision:
"There are stars over the land
And stars over the sea
The stars look up at Almighty God,
The stars look down at me,
The stars may live a million years,
A million years to the day.
But Jeanne and I will live and love
When the stars have passed away."
Reflecting on dad's early life in the pastorate, a man who served on the previously named "Foreign Mission Board", of the SBC, captured dad's impact on others with these words, "I will always appreciate John Wright because he literally loved my father into the kingdom." Due to Covid, services will be scheduled at a later date. John's online guestbook may be signed at www.smithfamilycares.com.
Published October 23, 2020
OBITUARY SUBMITTED BY:
Smith Little Rock Funeral Home
8801 Knoedl Ct., Little Rock
E-mail: littlerock@smithfamilycares.com
Phone: 501-224-2200