Mary Ellen Coburn
Little Rock , AR, 1937 - 2020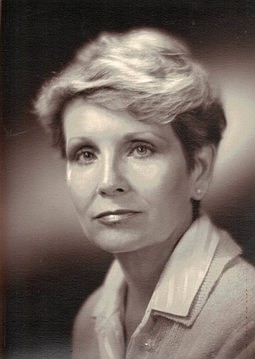 Mary Ellen Coburn, age 82, of Little Rock, Ark., died October 17, 2020. She was born and raised in Bauxite, Ark., by her grandparents, Jim and Della Hopkins. She graduated from Henderson State Teachers College in 1961, and received a Masters Degree from the University of Arkansas in 1972.
She was preceded in death by her grandparents; her mother, Helen Hammond; and a brother, Joe Mike Hammond. She is survived by her son, David Coburn, and his wife Susan Coburn, of McKinney, Texas; her son, Matt Coburn, and his wife Deena Coburn, of Benton, Ark.; four grandchildren, Coy, Kristen, Maddison, and Kaci Coburn; and a sister, Sara Lee of Cabot, Ark.
Mary Ellen's first teaching job was in El Centro, Calif. She and her family moved back to Benton, Ark., where she taught for several years including time at Little Rock Central High School. In 1982 she took a hiatus from teaching to run a fashion consulting business. She authored a book, Simply Stunning Dressing from the Inside Out. She marketed the book to other consultants across the country and used the book in seminars as a training manual while working for J. C. Penny in the mid-south region. Mary Ellen returned to teaching at Cabot High School in 1990 until she retired in 2003. She taught for a total of 38 years.
Mary Ellen was privileged to be part of the Alanon Family Group for more than 30 years, and her Saint Margaret's dream group meant a great deal to her. She owed a great debt of gratitude to the Episcopal Church for introducing her to the practice of centering prayer. Most importantly, it taught her the concept of reason as it applied to the Christian faith. These affiliations helped her become a more tolerant and compassionate person. She appreciated all things beautiful. Beauty lifted her spirit.
There will be a small graveside service for family members and close friends on Monday, November 2, at 9 a.m., in the St. Mark's Columbarium Garden. To help keep everyone safe, please wear a mask and practice social distancing. Arrangements are under the direction of Ruebel Funeral Home, RuebelFuneralHome.com
Published October 23, 2020
OBITUARY SUBMITTED BY:
Ruebel Funeral Home
6313 West Markham Street, Little Rock
Phone: 501-666-0123
http://www.ruebelfuneralhome.com