Lewis F. "Pete" Whittet
Tulsa, OK, 1920 - 2020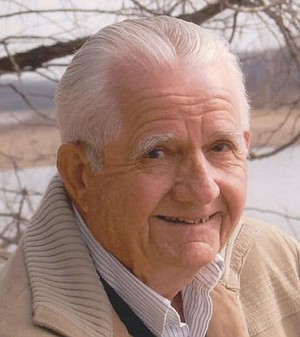 Lewis F. "Pete" Whittet was born September 14, 1920, in Domby, Beaver County, Okla. He went to be with his Heavenly Father on August 31, 2020, just two weeks before his 100th birthday. His early years were mostly spent growing up on a farm in Beaver County. When the Japanese bombed Pearl Harbor as a young man, age 21, he immediately enlisted in the Army Air Corps. He served in World War II at Gowan Field in Idaho as a flight mechanic and flight engineer in B17 and B24 aircraft. In his words, "he trained heroes." His base commander designated him key personnel to remain stateside to train mechanics and crews before deployment.
During his time at Gowan Field he met the love of his life, Verla Gooch. They were married and returned to Beaver County after the war to farm and ranch until they retired. They moved to Bentonville, Ark., after retirement where he learned to play golf to a single-digit handicap and made 3 holes-in-one. He made many new friends there. One who is very close to him described him as a character with character. He served his Lord well and always wanted to be of service to others. He made friends everywhere he went and could tell interesting stories ranging from trapping skunks to sell the pelts as a boy, the Dust Bowl days in the Oklahoma Panhandle and much more history. His great-grandsons enjoyed his words of wisdom that cut to the truth usually with humor.
As a Methodist, Pete taught Sunday School most of his life, first to teenagers, and then over 25 years as an adult Sunday school teacher. He took the training to be certified as a lay preacher and would travel as far as 100 miles to fill in for a preacher on vacation or one that was ill. His last seven years were spent at Oklahoma Methodist Manor where he received the benefits of a wonderful, caring staff and where he enjoyed sharing memories of a life well lived.
Pete was preceded in death by his wife, Verla; his parents; four sisters; and a brother. He is survived by his children, Fred and Margaret Whittet of Frankfort, Ky., and Phil and Ruth Terry of Broken Arrow, Okla.; two grandchildren; and four great-grandchildren.
Due to COVID concerns a memorial will be held at a later date. In lieu of flowers contributions can be made to Pete's favorite charity, Oklahoma Methodist Manor Benevolent Fund, 4134 East 31st St, Tulsa, Okla. 74135, or the charity of your choice. Moore's Southlawn 918-663-2233. Share memories at www.moorefuneral.com
Published September 3, 2020
OBITUARY SUBMITTED BY:
Moore's Southlawn Chapel
9350 E. 51, Tulsa, OK
E-mail: csjames@moorefuneral.com
Phone: 918-663-2233