Plato Evans Barnett, Jr.
Mount Dora, FL, 1951 - 2020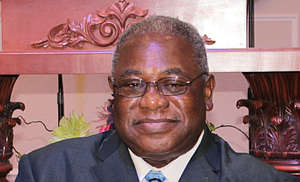 Plato Evans Barnett, Jr., 68, was born in Tuskegee, Ala., on October 19, 1951. He was the son of the late Plato Evans Barnett, Sr., and Willie Ella McGhee of Montgomery County, Alabama.
On October 21, 1972, he married the love of his life, Mary Elizabeth Phillips in Hermitage, Ark. Through their union, they had two children, Persephone Barnett and Angela Barnett.
Plato was a faithful servant of God and he served as a deacon and in various other ministries at St. Mark Baptist Church in Little Rock, Ark., for 24 years.
Plato graduated from the University of Arkansas at Little Rock with a master's degree in criminal justice. He was employed by the State of Arkansas as Research Specialist for the Department of Community Punishment and was later promoted as the Accreditation Administrator. In conjunction with this job, Plato was also employed as an ACA National Auditor Chairperson and traveled regularly to ensure compliance in community correctional facilities around the United States. In 2014, after 23 years of service, Plato retired from the Arkansas Department of Community Corrections and was presented with the Eagle Award for excellent service.
Plato retired in Mount Dora, Fla., and continued his Christian journey with the River of Life Christian Center in Orlando, Fla. On August 10, 2020, Plato transitioned to his heavenly home. Left to cherish his memories are a host of family and friends.
Published September 16, 2020