Miller Clell Ford
Fayetteville, AR, 1929 - 2021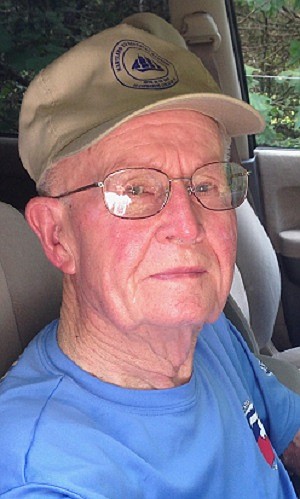 Miller Clell Ford, Jr. died at his home in Fayetteville, Ark., on March 26, 2021 at the age of 92.
He is survived by his wife, Peggy; and children; Clell Jefferson Ford (Toni) of Springdale, Ark., and Mary Nell Ford of Fayetteville, Ark.; and by his grandchildren, Erin Ford of Ledyard, Conn., and Lydia Ford of Charleston, S.C. He was preceded in death by his mother, Sallie Ford (nee Jarboe); and his father, Miller Clell Ford, Sr., of Lake Village, Ark.
Miller was born on March 24, 1929 in Lake Village, Ark. He was a member of Lakeside United Methodist Church, and graduated from Lakeside High School in Lake Village. He began his studies at Arkansas Tech University in Russellville and played football there as a Wonder Boy. He transferred to the University of Arkansas in Fayetteville and earned a Bachelor of Science degree in civil engineering in 1952. He began his professional career at Chance Vought Aeronautics in Dallas, Texas. In 1955 he entered the U.S. Navy and served stateside and in Okinawa, Japan, applying his engineering skills in the Seabees during the Korean War. He continued to serve his country in the Navy reserves until 1979.
Miller married Peggy Rison of Jonesville, La., on February 4, 1961. He earned a master's degree in civil engineering from the University of Arkansas and the couple settled in Fayetteville, where he began teaching at the University of Arkansas. He earned his doctorate in civil engineering from Oklahoma State University in 1973 and then taught civil engineering at the University of Arkansas until his retirement in 1992. In addition to being a dedicated teacher, husband and father, Miller was a member of Central United Methodist Church and the Asbury Sunday School class for more than 50 years. In retirement, he enjoyed hunting, traveling, cruising Beaver Lake in his Chris-Craft Cabin Cruiser, and cheering for the Razorback women's basketball team. Miller donated his body to science. A public memorial service is scheduled for Saturday April 24th at 11 a.m. in the sanctuary of Central United Methodist Church in Fayetteville. In lieu of flowers, please send donations to Central United Methodist Church. The family would like to thank the many caregivers who assisted him with such kindness over the years and also to Circle of Life Hospice for their compassionate care during his final illness.
Published April 8, 2021