Timothy Graves Boreing
Lake Charles, LA, 1955 - 2021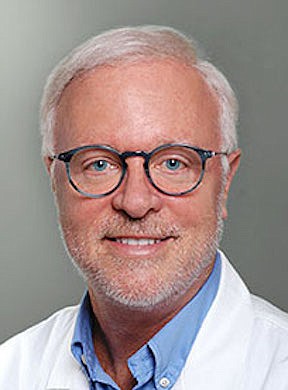 Dr. Timothy Graves Boreing, 66, of Lake Charles, Louisiana, passed away on August 16, 2021. Born on September 28, 1955, in Magnolia, Arkansas, his parents were Charles Doak Boreing and Tommye Nell Graves Boreing. Dr. Boreing attended the Southern College of Optometry in Memphis, Tennessee, where he graduated with honors in 1982 with a license in Therapeutic Optometry. Upon his graduation, he moved to Lake Charles, Louisiana, and opened his private practice, Boreing Vision Clinic. He quickly became a beloved and respected member of the Lake Charles community even though he remained an Arkansas Razorback at heart. Dr. Boreing enjoyed playing golf, traveling, and most of all, he adored spending time with his three children, Timothy, Caroline, and Alex.
Dr. Boreing was preceded in death by his brother, John Dixon Boreing. He is survived by his children; his sister-in-law, Mary Alice White Boreing; his siblings, Charles Doak Victor Boreing and Mandy Boreing Dillard and her husband Bill; eight nieces and nephews, Jennifer Boreing Arias, Amanda Dillard Shufeldt, Victor Boreing, Bill Dillard III, Todd Dillard, Brad Boreing, Woody Boreing and Clay Boreing.
A private service will be officiated by Pastor Gary Maskell on August 21, 2021, at the First United Methodist Church in Magnolia, Arkansas. Burial will be in the Magnolia City Cemetery under the direction of Lewis Funeral Home, Inc. of Magnolia. Pallbearers will be Todd Dillard, Bill Dillard III, Brad Boreing, Clay Boreing, Woody Boreing, David Treadway, and Chuck Treadway.
In lieu of flowers, donations to the First Methodist Church, 320 West Main Street, Magnolia, Arkansas, 71753, or to Southern Arkansas University, 100 East University Street, Magnolia, Arkansas, 71753, will be appreciated. To sign the online guestbook or share a memory visit: www.lewisfuneralhome.biz.
Published August 21, 2021
OBITUARY SUBMITTED BY:
Lewis Funeral Home, Inc.
PO Box 38, Magnolia, AR
E-mail: lewisfuneralhome@yahoo.com
Phone: 870-234-1010