Charles "Duane" Williams
Springdale, AR, 1954 - 2021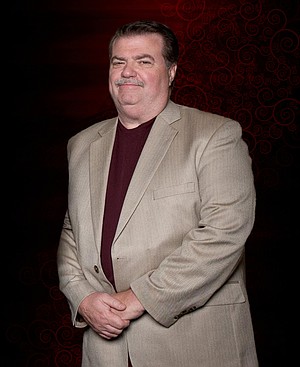 Charles "Duane" Williams was born January 26, 1954, in Greenville, N.C., to Walter and Mamie Lee Hardee Williams. He loved his hometown of Greenville and attended East Carolina University, where he would meet his future wife, Gloria Jean Morris. Duane and Gloria were married on August 6, 1978 at St. Paul Pentecostal Holiness Church, and in the years that followed, had three sons: John Walter, Lathon Charles, and Matthew Ryan Williams.
Duane was a real estate broker who found his calling when he went to work for Domino's Pizza in 1982. After completing training and franchise classes in the shortest time allowable, Duane became a proud franchisee of Domino's Pizza in 1984, opening his first store in New Bern, N.C. Always looking for the next big opportunity, Duane jumped at the chance and was awarded the Northwest Arkansas and River Valley area, where he owned seven franchise stores. Duane was a generous corporate citizen in the communities he did business. He and Gloria gave of their time, money, and product to countless number of schools, church groups, youth sports organizations, first responders and countless individuals. Most of the instances no one ever knew the help provided from his huge heart.
Duane entered his eternal home on Monday, December 13. He was preceded in death by his parents. He is survived by his wife of 43 years, Gloria of the home; and sons, Walt (Amelia) Williams, Lathon (Heather) Williams, and Ryan (Cheyanne Plunkett) Williams. He leaves behind a new generation of Williams Boys: Bo, Talan, Cale, Emmitt, John Ross, and Brooks; as well as our princess, Reese. He was so looking forward to having a little girl in the family. Duane is also survived by his three brothers: Jackson (Judy), Van (Joan), and Tyrone, who he loved immeasurably. He loved his wife's family as his own and is also survived by Curtis Morris, Janice Morris, Joe and Linda Thomas, Creed and Peggie Mills, and Oral Dean and Carol Morris. In his home of Eastern North Carolina and around these United States, he leaves behind 24 nieces and nephews, whom he loved dearly and more cousins and extended family than could be counted.
Funeral services have been set for Wednesday, December 22, at Cross Church Springdale at 2 p.m. Visitation will be held and the family will receive guests from 12:30-2 p.m. in the main sanctuary. Dr. Ronnie Floyd will officiate the service with the help of the honorable Colby Fulfer. Burial will follow at Stuckey Cemetery in Johnson and will be officiated by Dr. Floyd and Pastor Bill Harvill. In lieu of flowers, donations can be made in his honor to Shiloh Christian School, a place he loved so dearly for their investment in his children.
Online condolences www.WestfieldChapel.com.
Published December 19, 2021
OBITUARY SUBMITTED BY:
Westfield Chapel
3236 W Huntsville Ave, Springdale, AR
E-mail: westfieldchapel@aol.com
Phone: 479-751-4747