Carol LaFran Chadwick Burks
Warren, AR, 1953 - 2021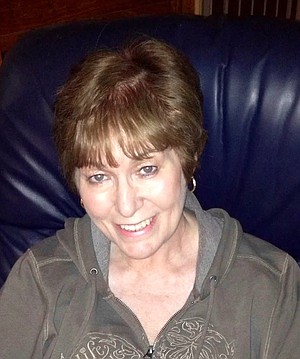 Carol LaFran Chadwick Burks, age 68 of Warren, passed away Friday, December 17, 2021, in Warren. Born October 31, 1953, in the Boydell community, she was a daughter of the late Robert Huey Chadwick and Ella Myrtle Brown Chadwick.
She grew up in the Corinth community and was educated in the Warren school system. She lived in Crossett for many years and worked in clerical positions at several businesses there, including the Crossett Chamber of Commerce. She spent the last 20-plus years of her career working as a secretary for Farm Bureau of Crossett. She loved going antiquing and interior decorating, and was a wonderful cook and good-hearted Christian who loved the Lord. She was preceded in death by her parents and a brother, Norman Chadwick.
Survivors include her husband, James Randall 'J.R.' Burks of Warren; four brothers, Ralph Chadwick and Kenny Chadwick both of Warren, David Chadwick of El Dorado and Robert Chadwick of Kansas; two sisters, Myra DeArmond and Dorothy Harper both of Conroe, Texas; a foster brother, Leroy Chadwick of Texas; two daughters, Michelle Denise "Shelley" Lewis and Rachel Seach and husband Jay both of Wilmar; three granddaughters, Sadie Nordeck and husband Kenny, and Anna Lewis, both of North Little Rock, and Ella Seach of Wilmar; and three great-grandchildren, Payton, Andi and Archer Nordeck all of North Little Rock.
Graveside services will be held at 2 p.m., Thursday, December 23, 2021, at Wilmar Cemetery with the Rev. Larry Donaldson officiating. Pallbearers will be Jay Seach, Jim Brooks, Kanyon Calhoun, Ralph Chadwick, Mark DeArmond and Steve DeArmond. Honorary pallbearers will be Larry Clemons, Roy Thompson, Sampy Jones, Donnie Taunton and Bimbo Huskey. Memorials may be made to the Wilmar Cemetery Association, P.O. Box 132, Wilmar, Ark., 71675. You can visit LaFran's guestbook page at www.stephensondearman.com.
Published December 22, 2021
OBITUARY SUBMITTED BY:
Stephenson-Dearman
P O Box 506, Monticello, AR
Find it at: Hwy 425 N.
E-mail: sdearman@ccc-cable.net
Phone: 870-367-2451
http://www.stephensondearman.com/