Helen Frances Pennington
Pine Bluff, AR, 1919 - 2021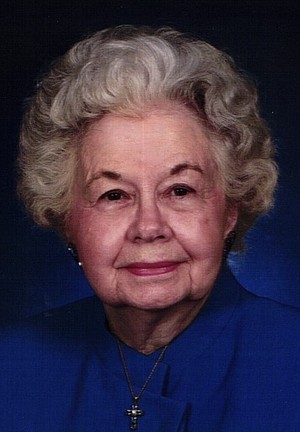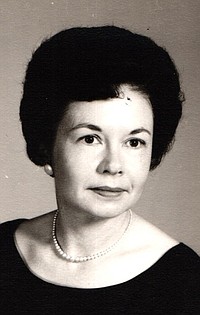 To me, my mother was a perfect example of a loving, true southern Christian lady.
Helen Frances Evans Pennington, 101, of Pine Bluff and Little Rock, Ark., went to be with her Lord and Savior February 6th, 2021.
Her parents were William Henry Evans and Susie Lavina Huff Evans. She was born on August 9th, 1919, in Pine Bluff, Ark., and lived there all her life until June of 2018 when she moved to Little Rock with her daughter, Connie, who cared for her daily.
Helen graduated from White Hall High School in 1937 as the valedictorian of her class. She then was married to Marshall R. Pennington in December of 1941 until his death in July of 1993.
She graduated from Judkins Business College and went to work at Pine Bluff Sand and Gravel Co. in 1939 as a secretary for Harvey McGeorge, and later to Scott McGeorge, retiring in 1991.
She was a loving member of Lakeside United Methodist Church where she was a children's Sunday school teacher and served on various committees. She was also a life time member of Lakeside United Methodist Women. In 1962, she became a member of the American Business Women's Association where she received special recognition by their National Office when she reached 50 years of service.
Helen is survived by her only daughter, Connie P. Marks Smith of Little Rock; grandson, Scott A. Marks (Erin) of Little Rock; great-grandchildren, Jaxson Kohl Marks and Melina Mora Marks of Little Rock; nephew Jim Shenep (Cindy); nephew, Louis Rainey (Margaret) of El Dorado, Ark.; niece, Anne Shenep Blackwell (Jesse) of Pensacola, Fla.; great-nephews, Christopher Shenep (fiance Claire), Kell Shenep (Laci), Stuart Shenep; and great-great-niece Sophie Shenep of Little Rock.
Helen was preceded in death by a brother, Howard Evans; and a sister, Dorothy Shenep Greenwood.
Visitation will be from 1-2 p.m. Saturday, February 13, 2021, with the funeral service starting at 2 p.m. at Lakeside United Methodist Church in Pine Bluff with the Rev. Judy Rudd officiating.
Graveside service will follow at Graceland Cemetery. Arrangements are under the direction of Ralph Robinson and Son Funeral Directors. In lieu of flowers the family has asked that memorials be sent to the Lakeside United Methodist Church in Pine Bluff.
Published February 11, 2021
OBITUARY SUBMITTED BY:
Ralph Robinson & Son
807 South Cherry Street, P.O. Box 5254, Pine Bluff, AR
Phone: 870-534-3131