Dewayne Miller
Blytheville, AR, 1914 - 2020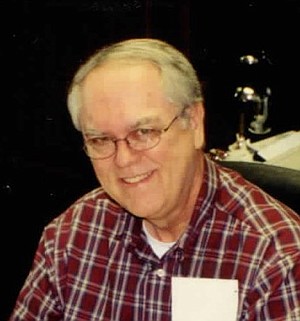 Everett Dewayne Miller, age 79, of Little Rock, passed away Saturday, December 26, 2020. He was born in Blytheville and was the son of Daniel E. and Norma V. Crowe Miller.
He was a 1959 graduate of Blytheville High School where he played trombone as a member of the high school band. He attended Memphis State University, graduating in 1963 with a Bachelor of Science degree. Following graduation, he was employed by the Blytheville School System as a biology, zoology, and driver's education instructor for eight years. He was honored as Arkansas Teacher of the Year in 1964. In 1972 he earned his Masters of Science Degree in Education from Arkansas State University, and accepted the position of Director of Guidance for the Blytheville School System. Dewayne was a gifted professional photographer, opening a photography studio in 1974. Over the span of 30 years Dewayne photographed over 200 weddings and countless family portraits, having his work published in several professional trade publications. He was a member of Blytheville Rotary Club and attended First Christian Church in Blytheville where he was a member of the choir. He was also a part owner in a retail television and electronics store in Blytheville for several years. In 1982 he retired from education and relocated to Little Rock. In 1985 he became associated with The Computer Shoppe, a division of Service Merchandise as the store manager, earning numerous store sales awards within the company. He was a former member of Little Rock (Downtown) Rotary Club #99. Prior to his retirement in 2008 Dewayne was associated for 11 years with J.E. Beasley Marketing and Consulting in Little Rock. Dewayne was an avid Razorback fan and enjoyed dining out and going to the movies as hobbies.
He was preceded in death by his parents and a brother, Ronald E. Miller.
Survivors include a sister-in-law, Retta S. Miller of Columbia, S.C.; nephew, Ronald Miller, Jr. of Florence, S.C.; cousins, Teri C. Lawson of Memphis, LeighAnn C. Frattarelli of Honolulu, Hawaii, Randy Crowe of Honolulu, Hawaii, Rita Peeler of Stone Mountain, Ga., and Jeffery L. Miller of Estes Park, Colo.
Due to COVID-19 restrictions, a private burial was held on January 11, 2021, in Blytheville. The family requests that any memorials be made to the First Christian Church in Blytheville. Condolences may be expressed to the family at www.cobbfuneralhome.com.
Published January 13, 2021
OBITUARY SUBMITTED BY:
Cobb Funeral Home
603 W. Main St., P.O. Box 547, Blytheville, AR
Phone: 870-763-4431