Gary Richard Powell
Little Rock, AR, 1943 - 2021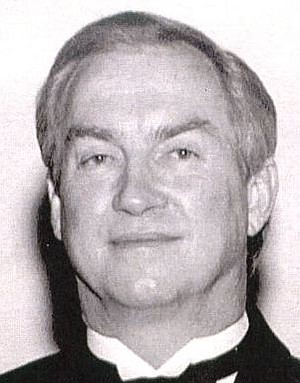 Gary Richard Powell, 77, passed away Saturday morning, January 9, at Parkway Village Health Center in Little Rock. Gary was born July 11, 1943, at Berryville, Arkansas, the only son of Eugene and Valence (Dodson) Powell.
Upon graduation from Green Forest High School, he attended the University of Arkansas at Fayetteville attaining a degree in Animal Husbandry. While at the University he was a member of Army ROTC on campus. After graduation Gary entered active duty in the United States Army, graduating from Airborne School as a distinguished graduate at the Student Brigade (Airborne) Fort Benning, Georgia, he was inducted into a Military Police Company headquartered at Killeen Base, Killeen, Texas.
After military duty, he returned to Green Forest to join his father "Gene" in the Powell Feed Mill business which had been founded and was flourishing due to his father's entrepreneurial spirit. Being young and restless, Gary left after two short years, leaving his roots for the last time. Choosing the right path for himself was the beginning of creating a trail of success for himself and many others. He moved to Dallas, Texas, and began work for the Van Heusen Shirt Company where he was rookie of the year and later salesman of the year. Upon receiving early honors, Gary had to decided which road he would take again.
He chose to return to his home state in the Little Rock area where many of his Pi Kappa Alpha Fraternity brothers resided. They proved to continue to be great friends. He was employed by Haggar Slack Company and was named salesman of the year and rewarded with their major account which was Dillard's Department Stores.
The year 1994 was a pivotal year in Gary's life. He moved to Pensacola Beach, Florida, to follow his passion for real estate investing. He and a friend soon became co-owners of the local beach Boardwalk mall, which to this day includes the ever-popular Hemingway's Restaurant. A few years later, he along with business partners moved forward and broke ground for the now completed group of high-rise condominiums known as Portofino. Meanwhile, Gary had become a warm climate enthusiast and enjoy a home and properties in Costa Rica. In 2000, he married his longtime sweetheart, Peggy Blann of Little Rock. Gary was known as a lifetime generous giver with a gentle quiet demeanor and warm sincere smile.
Survivors include his sister, Tori Dale and her husband, Larry of Harrison; two nephews, Powell McKinney of Bentonville, and Todd McKinney of Siloam Springs, Arkansas. He was preceded in death by his parents, Eugene and Valence Powell; his grandparents, Jessie and Una Powell and James and Victoria Dodson.
The family would like to express our sincere appreciation to his friends and caregivers at Parkway Village and a very special thank you to Peggy Blann Powell who brought joy to his life and remained a loyal and devoted friend through his final days. Gary and been involved in ministry through Fellowship Bible Church in Little Rock, various ministries in Pensacola Beach, Fla., and for 25 years as an advisor and supporter of Love Truth Care Ministries, serving the poor and needy of Central Arkansas and Honduras.
Memorial can be made in his name to: Love Truth Care Ministries, P.O. Box 164660, Little Rock, Ark., 72216. Due to COVID-19 restrictions, there will not be any services. Arrangements by Roller-Chenal Funeral Home. Online guestbook: www.rollerfuneralhomes.com/chenal
Published January 13, 2021
OBITUARY SUBMITTED BY:
Roller-Chenal Funeral Home
13801 Chenal Parkway, Little Rock
Phone: 501-224-8300
http://www.rollerfuneralhomes.com/chenal