Inez Chatman
Little Rock, AR, 1960 - 2021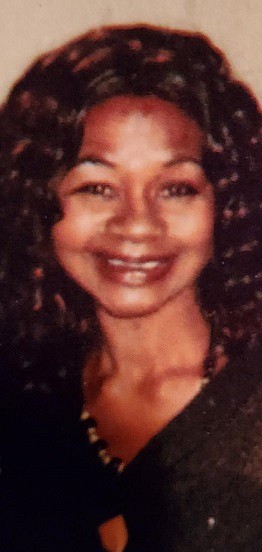 Inez Chatman, age 60, passed away on Sunday, January 17, 2021. She was born December 1, 1960, in Stockton, Calif., to Lurlean Parker and Roosevelt Chatman, who both preceded her in death.
She attended Stagg High School in Stockton, Calif., and worked as a Certified Nurse Assistant for many years.
Inez was a long-time resident of Little Rock, Ark., and was welcomed as a member of New Testament Christian Church. Inez loved her family very much, but she would never fail to mention to anyone, how much she loved "Lucy". Lucy was the love of her life, her pride and joy; Lucy, her dear Lucy, was her beloved…dog.
Before falling ill, Inez lived her life to the fullest. She enjoyed spending time with her grandkids, reading her bible, trying new hairstyles, and getting her nails done. She enjoyed having a good time and didn't mind speaking her mind. She was truly loved by those who really knew her. No matter the circumstance, one couldn't help but to love the beautiful, petite and sweet (when she wanted to be) "Ms. Inez".
Inez leaves to cherish precious memories, three daughters and one son, Shene' Evette Green, Clarence Anthony Ammons, Jr., Karla Nichole, and Alicia Roshelle Ammons; 14 grandkids; and four great-grandkids; one sister and two brothers, Norma Chatman, Roosevelt Chatman, and Leon Chatman of Stockton, Calif.; nieces and nephews, Joanne Cooks, Odis Langdon, Eric Chatman, Shona Johnson; as well as a host other nieces/great-nieces, nephews/great-nephews, aunts, uncles, and cousins.
She is preceded in death by one sister and two brothers, Irene Chatman, Collie Johnson, and David Chatman, Sr.; three nieces: Dolores Chatman, Lavonne Marie Jones, and Cheryl Langdon; as well as other aunts, uncles, and cousins, all of whom she loved dearly.
Though her life has come to an end, the memories she left behind will continue to live.
A visitation will be held at Ruebel Funeral Home on Saturday, January 23, from 2 p.m.-6 p.m. Please sign the online condolence book at RuebelFuneralHome.com.
Published January 21, 2021
OBITUARY SUBMITTED BY:
Ruebel Funeral Home
6313 West Markham Street, Little Rock, AR
Phone: 501-666-0123
http://www.ruebelfuneralhome.com