Dr. John W. Easley
Irving , TX, 1927 - 2021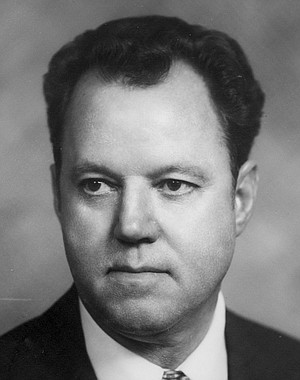 Phillips Community College Founding President Dr. John W. Easley, an early pioneer in the beginning and growth of community colleges in the State of Arkansas, died Saturday, Jan. 16, in Irving, Texas. He was 93.
Thousands of students and graduates of Phillips Community College of the University of Arkansas (PCCUA) and of other community colleges throughout Arkansas have benefited largely from the educational programs and services developed from the early groundwork of Dr. Easley. Conducting himself in a modest and humble manner, his leadership and vision were instrumental in building everything that is PCCUA, and his higher education model set the standard for other community colleges to follow.
In 1964, leaders from all parts of Arkansas became enthusiastic about the public community college concept and undertook the difficult task of amending the state's constitution to permit the development of a system of community colleges in Arkansas. The first of these institutions was Phillips County Community College in Helena. The official history of Phillips College dates from two events in 1965: (1) Act 560 of the Arkansas State Legislature, which paved the way for establishing community colleges; and (2) an affirmative vote by the people of Phillips County on October 23, 1965, which provided the local financial support for the College. The Board of Trustees was appointed by the Governor of the State and met for the first time on Nov. 1, 1965, officially creating Phillips County Community College. An early order of business for the Board was the election of Dr. Easley as its first president. At that time, members of the Board noted that Easley was highly recommended for his qualifications and experience. Upon completing his doctoral degree from the University of Florida, Easley immediately moved to Phillips County in early 1966 to assume the role. Born June 28, 1927, in Burdette, Ark., Easley had over 15 years of experience in teaching and administration in public schools and colleges. He had previously served as field service representative for Arkansas State College at Jonesboro and held the positions of registrar and dean at Brevard Junior College in Coco, Fla. He earned his bachelor's degree in agricultural education from Arkansas State College in 1949, and graduated from Arkansas State with a Master's degree in education administration in 1959. When hired at Phillips College, Dr. Easley told the Board, "I feel that it is the purpose of administration to help produce a setting in which people can benefit most from their educational experiences." In choosing the name of the new institution, then State Sen. Joe Lee Anderson, who was the first chairman of the College's Board of Trustees, stated, "We have definitely decided that the name of the school is Phillips County Community College, because we want to get away from the idea that it is simply another junior college. We intend to function as a community institution, and that's why we're emphasizing that in the name." Easley oversaw the first stage of construction of the campus, as well as later additions including the fine arts center, gymnasium, nursing education center, technical and industrial education center, and administration building. Many who worked alongside Dr. Easley in the early years agree that his expertise was in hiring the best people he could find and instilling in them a sense of unity and community connection. Retiring in 1988, the administration building at PCCUA was renamed in his honor. Easley and his wife, Carolyn, who was a business instructor at Phillips for many years, were both in attendance for the institution's 50-year celebration in 2015.
Easley is survived by his wife; a son, John Barry Easley, of Irving; granddaughters, Elizabeth Easley and Patricia Easley; and great-granddaughters, Nevaeh Ramos, Grace Sullivan and Kennedy Sullivan. Following a private grave site service, Dr. Easley will be laid to rest at New Friendship Baptist Cemetery in Paragould. Heath Funeral Home of Paragould is handling the arrangements.
Published January 23, 2021