Myrna "Sue" Dunn
Searcy, AR, 1935 - 2021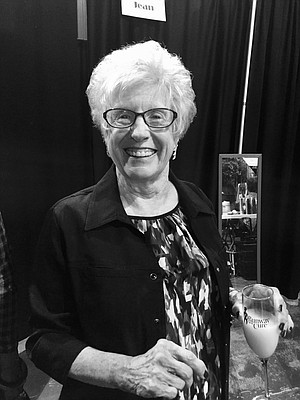 Myrna Sue Dunn, 85, of Searcy passed away Wednesday, June 30th at her home. She was born August 11, 1935, in Searcy, Arkansas to the late Nicholas and Ethel (Smith) Crozier
Sue was a member of Mount Pisgah Methodist Church. She graduated from Arkansas Baptist Hospital School of Nursing in 1956. Sue went on to receive her Nurse Practitioner training from University of Arkansas for Medical Sciences as the first class of Nurse Practitioners in the state. She spent her entire career practicing and serving the underserved community with the majority of those years in North Little Rock. Sue worked many years for the Arkansas Department of Health in various locations around the state.
Sue also mentored many nursing students and physicians in the area of community and public health. She was a constant caregiver as a Nurse Practitioner and even in retirement she never stopped nursing. Sue was a breast cancer survivor of 19 years. She was a strong supporter of breast cancer awareness and Race for the Cure, where she was affectionately known as "Momma Sue." She was a loving mother, grandmother, great-grandmother, sister, aunt, and friend who will be dearly missed.
Left to cherish her memory are her children, one son, Mike Dunn (April) of Pittsburgh, Pa.; two daughters, Rhonda Usery (Jim) of Beebe, Ark., and Jennifer Smothers (Sam) of North Little Rock, Ark.; 13 grandchildren, 22 great-grandchildren; and two sisters, Judy Kubisiak, and Ann Alton (Allen) all of Searcy, Ark.
In addition to her parents, Sue was preceded in death by her husband of almost 50 years, Owen Gentry Dunn; one Brother Oral Crozier, one sister, Naomi Wyatt, and two brothers-in-law, Hoye Mitchell and Pat Kubisiak.
Visitation will be Tuesday, July 6th from noon-2 p.m., at Searcy McEuen Funeral Home.
Funeral Services will be Tuesday, July 6th at 2 p.m., in the Searcy McEuen Chapel with burial following at Mount Pisgah Cemetery.
All Funeral arrangements have been entrusted to Searcy McEuen Funeral Home.
Share A Memory: www.SearcyMcEuenFuneralHome.com.
Published July 4, 2021