Robert Carey Johnson
Cabot, AR, 1962 - 2021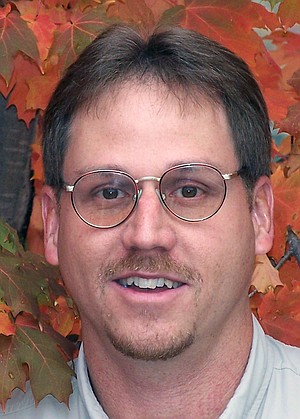 On July 14, 2021, Robert Carey Johnson, walked the final steps of the path which ALS (Lou Gehrig's Disease) had placed him on. Robert began this journey in the Summer of 2015. His symptoms progressed over a five-year period ending peacefully with family at his bedside, where he began the next part of his journey with his Lord.
Robert was born in Little Rock, Ark., on August 22, 1962, to Earnest T and Evelyn Laverne Johnson of Little Rock. He was the second beautiful baby they had brought into this world, giving his sister Deb a brother to love, be pestered by, grow with, teach and ultimately assist in caring for alongside his mother and friends. Robert went to school at Landmark Elementary and graduated from Wilber D. Mills High School in 1980. After high school, he attended Arkansas College of Technology, where he was allowed to skip the first several semesters due to his extensive knowledge from self-education and became a Certified Electronics Technician. From a young age, Robert was a curious boy who needed to know how things worked, and so he was known to take things apart. The great thing was that he could always put them back together so that they worked as well or better than new. Electronics was an obsession with him as he grew, building A.M. radios in small match boxes and figuring out how anything electrical worked, all before he was a teenager. This progressed into building and programing computers and communications systems which took him to a career with Union Pacific Railroad. Robert was also a gifted mechanic. It was said that "If Robert knew how something was supposed to operate, he could figure out what was wrong with it and make it work." Robert had many friends throughout his life, and you would be hard pressed to find a person who met him who did not find him to be charming, funny, intelligent, and a pleasure to be with. His humble and self-deprecating sense of humor was an endearing quality but did not stop him from being a highly creative and sly practical joker, as can be attested to by friends, family and coworkers alike, otherwise known as his victims.
Robert, or "Carey", as many of his childhood friends knew him as, was a true nature lover. Happy to be walking through a creek looking for turtles or crawdads he could collect, learn about and then release. Where many of us may stop for a turtle in the road and help it across, Robert would pick it up and carry it around in his truck with him for a while before releasing it. That turtle may travel several hundred miles along the railroad lines with Robert while he was working. Robert loved fishing and would fish all day whether or not the fish were biting. There was always that one more spot to try, or one more cast of the rod that was going to be the one to produce the whopper. Not everyone knew that Robert was also a very capable sailor and often sailed with friends on Lake Ouachita. He was an aspiring guitar player, though he would never play for many other people. Key West one of his favorite vacation destinations to which he made many trips over the years.
The words, "That's good enough" were not in Robert's vocabulary. Things were either done right, or not at all, which lead to a common phrase picked up from his Uncle Buddy, "That's good enough for who it's for" being code for, "it's just right". All who knew him are better for it and while we will dearly miss him in so many ways, we are all thankful that he is at peace and probably already fishing in the best stocked lake in Heaven.
Robert was preceded in death by his grandmother, Pearl Atkinson, his father, Earnest T. Johnson, and his fiancée, Kelly Speer. He is survived by his mother, Evelyn Lavern Johnson, sister, Deb Fowler, brother-in-law, James Fowler, Uncle "Buddy" and Aunt Rita Atkinson, and many nieces and nephews and extended family.
Services will be Thursday, July 22, 2021, at Pinecrest Funeral Home and Memorial Park. Visitation starts at 1 p.m., with services to start at
2 p.m., followed by graveside services. The intention of this service is to be a celebration and memorial of Robert's life and his favorite things. Recommended dress for this service is beach casual to commemorate Roberts love of the ocean and Key West. In lieu of flowers it is asked that donations be made in Robert's name to, ALS Association of Arkansas, 1200 W. Walnut St. #2406-08, Rogers, Ark., 72756, or ALS in Wonderland, at 11610 Pleasant Ridge Rd, Little Rock, Ark., 72223.
Published July 20, 2021
OBITUARY SUBMITTED BY:
Griffin Leggett Forest Hills
1200 Highway 5 North, Alexander, AR
Phone: 501-455-1067
http://www.griffinleggettforesthills.com