Mary Davis Wetzel
Little Rock, AR, 1951 - 2021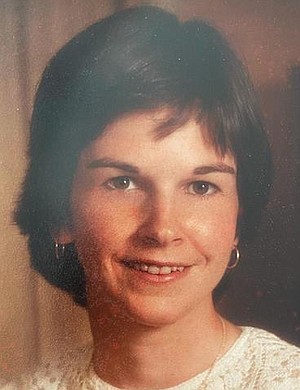 Mary Davis Wetzel, the one and only for me, her husband, Frederick S. "Tripp" Wetzel III, died at home on July 21, 2021, surrounded by her family. Mary was born May 18, 1951, in Little Rock, Ark., at St. Vincent's Infirmary, nine days before I was born in the same hospital. We spent 55 wonderful years together, 48 of those years we were married.
Mary attended Hall High School where she made her lifelong friend, Barbara Davis Henry. After High School, she attended Arkansas State University, where she met another lifelong friend, Cydney E. Smith. Mary taught elementary school for 30 years after graduating from Arkansas State University. Mary interrupted her teaching career to have her children, Lucie Elizabeth Minor, Luke Stearns Wetzel, and Floy Claire Laney.
Mary was preceded in death by her parents, John L. Davis and Lucie M. Davis of Little Rock. Mary is survived by her husband, Frederick S. "Tripp" Wetzel, III; Lucie and Chris Minor of Little Rock and their sons, Max and McCoy; Luke and Katherine Wetzel of Bentonville; and Claire and Austin Laney and their daughter, Charlotte of Lake Tapps, Wash.; cousins, Billy Koon, Stephen Koon, Becky Henley, and Pat Davis.
During her life, Mary developed many long lasting friendships. Her family wishes to thank those special friends, Barbara Davis, Cydney E. Smith, Dorothy and Paul Young, Vickie and Greg Hart, Randy and Gay Wyatt. Her family also is thankful for the wonderful and caring treatment from the doctors and nurses at CARTI, and Kindred Hospice Care. Arrangements are under the direction of RuebelFuneralHome.com. Please sign the online condolence book.
Published July 22, 2021
OBITUARY SUBMITTED BY:
Ruebel Funeral Home
6313 West Markham Street, Little Rock, AR
Phone: 501-666-0123
http://www.ruebelfuneralhome.com