Judy Ann Russell
Bentonville, AR, 1938 - 2021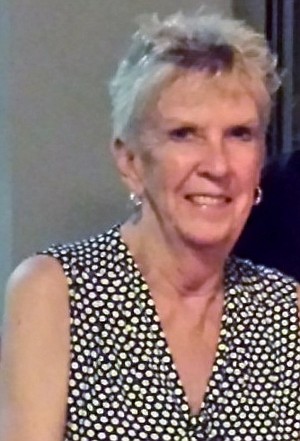 Judy Ann Russell, age 83, of Bentonville died peacefully Saturday, May 29th at Circle of Life Hospice House located in Bentonville. She was born July 11, 1938 in Worthington, Minn., the daughter of Leona (Grotte) and Ernst Lovell Johnson.
Judy Ann and first husband Ubbe moved to Northwest Arkansas from Chaska, Minn. in December 1986 when Ubbe retired. They purchased a home in Gravette, Ark. She worked at Wasson's Funeral Home in Siloam Springs and at the Walmart Home Office and Sam's Home Office as a receptionist. She also worked at Compton Gardens after retirement.
She leaves behind husband of 24 years; David F. Russell, their beloved dog Dazzle, Daughter; Victoria Reiter of Bentonville, Son; Carl Reiter of Anderson, Mo.; Grandson; Hunter Holm of Bentonville. Judy Ann was thrilled to gain three additional grown children with her marriage to David. Daughters; Patti Veasman (John) with granddaughters Taylor and Madelyn of Cabot, Ark.; Laura (Joe) Partain with daughter Jamie of Richmond, Texas; Son Michael Russell (Sharon) with daughters Christina and Allie of Brentwood, Tenn.
Judy Ann married David F. Russell on July 23, 1997 finding love again after her first husband passed away. David often jokes that he married her for her fantastic cooking, but it really was those bright blue eyes, long legs and down to earth personality that drew him in. They purchased a 100+ year old home in Bentonville and Judy Ann made it a true home full of warmth and love. In their early years of marriage they camped on any river or lake they could. Judy Ann loved flowers, especially David Austin roses and was happy to let neighborhood children play in her "secret garden". Judy Ann was never one to sit still unless it was sunbathing. She was always quilting, knitting, sewing, feeding the birds, working on antiques, or in the kitchen baking a pie or one of her wonderful meals. She was a lover of hats since she was a child and you would often see her in one. Judy Ann was a special neighbor on SE C Street. She was caring and would always provide any help she could.
Judy Ann is proceeded in death by parents, Ernest Lovell Johnson (1961) Reading, Minn. and Leona Johnson Hendrickson (1999) Slayton, Minn., first husband Ubbe Carl Reiter (1991) of Gravette, Ark., Sister; B. Dolly Wornson (2021) of Sioux Falls, S.D., Brothers Larry (Infant) Johnson of Reading, Minn. and David Johnson (2019) of Westbrook, Minn.
The family would like to thank her doctors; Dr. Stuart Benson with MDVIP, Dr. Phillip Riley with Mercy Cardiology, Dr. Stephen Rosenfeld with Highland Oncology Group and a special thanks to the staff at Circle of Life in Bentonville. No services are planned.
Enjoy every sunset as Judy Ann always did.
Arrangements by Epting Funeral Home Bentonville. Condolences: www.eptingfuneralhome.webs.com.
Published June 1, 2021
OBITUARY SUBMITTED BY:
Epting Funeral Home
709 N. Walton, Bentonville, AR
Find it at: corner of Walton and College
E-mail: eptingfuneralhome@inbox.com
Phone: 479-273-3443
http://www.eptingfuneralhome.webs.com/