Jerry D. Magness
Slidell, LA, 1941 - 2021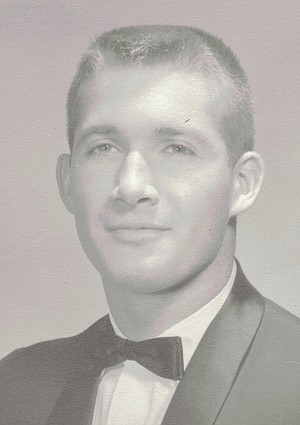 Jerry D. Magness, age 80, of Slidell, La., passed away on Wednesday, May 26, 2021. Beloved husband of the late Sue D. Magness. Son of the late Dale Hayden Magness and Mable Ann Lowrey. Jerry is survived by his three sons, Derek Magness (Jennifer Magness) of Abita Springs, La., Brandon Magness (Paige Magness) of Midlothian, Va., and Keith Magness (Dionne Magness) of Gretna, La. He is also survived by seven grandchildren, Hailey M. Magness, Jordan S. Magness, McKay S. Magness, Sutton D. Magness, Carter L. Magness, Grant C. Magness and Jeanne D. Magness; his brother, Larry Magness; and his companion, Ellen Picone.
A native of Batesville, Ark., and resident of Slidell, La. He was a graduate of the University of Arkansas College of Engineering who spent his career in the aerospace and petrochemical industries. He was also a longtime member of Christ Episcopal Church in Slidell, La.
Relatives and friends of the family are invited to attend the Memorial
Service at Christ Episcopal Church, 1534 Seventh St., Slidell, La., 70458, on Tuesday, June 15, 2021, at 9 a.m. Father Harry O. Jenkins, Jr., officiating. Memorial contributions to Christ Episcopal Church are preferred in lieu of flowers. Please visit: www.honakerforestlawn.com to sign guestbook. Arrangements by Honaker Funeral Home, Inc., Slidell, La.
Published June 11, 2021