Charles Leniel Pollard
Piggott, AR, 1933 - 2021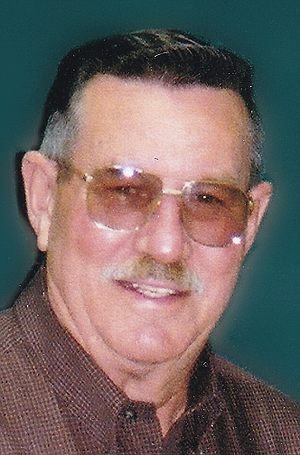 Charles Leniel Pollard, 87, of Piggott, Ark., passed away June 15, 2021, at Piggott Community Hospital in Piggott, Ark.
He was the third child of Layton and Elma (Webster) Pollard. He was born on July 19, 1933, in Rhyne, Ark., near Carryville, Ark.
Charles was united in marriage to Una Lee Dover on May 26, 1951, and to this union two sons were born.
Charles was a farmer most of his life. He also learned the trade of millwright and worked in the trade for five years when he lived in Michigan and worked in highway construction, welding, and many other trades. He even learned how to fly an airplane. He sang bass in a gospel quartet for many years.
In 1989, he was elected Clerk and Probate Clerk of Clay County, Ark., where some of his duties included being Clerk of the County or "Bookkeeper" of the County, paying all bills, payroll, distributing money received for taxes, etc. He worked many years alongside his wife, Una, who served as his Deputy Clerk. He also was Clerk of Quorum Court, Clerk of the Equalization Board, assisted Voter Registration, member of the Association of Arkansas Counties, served on the Board of Directors for CMIS, the County's communication software, the Piggott Chamber of Commerce, Lion's Club, and President of the Clay County Fair Board. He was very active in promoting Piggott and Clay County.
Charles was also devoted to his church. He was a longtime member of Shady Grove Missionary Baptist Church in Piggott, Ark., where he was on the building committee and served as an adult Sunday School Teacher. He loved his church, his town, and his county.
Charles had a wealth of knowledge. He loved his family and was a wonderful husband, daddy, grandpa, and friend. He especially enjoyed a good game of pitch. He played many games alongside his family around the kitchen table and with his friends at the farm center where he won many tournaments.
He was preceded in death by his parents, Layton and Elma Pollard; and his brothers, Donald Pollard and Carl Pollard.
Survivors include his wife of 70 years, Una Lee Pollard of Piggott, Ark.; sons, Stephen Pollard and wife, Debborah, of Memphis, Tenn., and Terry Pollard and wife, Debbie, of Piggott, Ark.; grandchildren, Kris Pollard of Piggott, Ark., Aaron Pollard of Memphis, Tenn., Phillip Pollard and wife, Sara, of Bentonville, Ark., and Matthew James of Memphis, Tenn.; great-grandchildren, Sierra Toombs and husband, Jeremy, Jayce Pollard, Summer Pollard, and Max James; great-great granddaughters, Kinsley, Laney, and Oakley; brother, Dallas Pollard of Piggott, Ark.; sister, Eugenia Williams and husband, Jerry, of Piggott, Ark.; and many other relatives and friends.
Funeral Services will be held Friday, June 18, 2021, at 2 p.m. at Shady Grove Baptist Church near Piggott, Ark., with Bro. Robert Gunnels, Bro. Mike Book, and Bro. Randy Veach officiating. Burial is in New Hope Cemetery in Pollard, Ark.. Pallbearers will be Dennis Pollard, Jeff Pollard, Aaron Pollard, Matthew Vancil, Phillip Pollard, Kris Pollard, Eddie Lovins, and Chris Bellers. Jayce Pollard, his only great-grandson, will serve as honorary pallbearer. Hoggard & Sons Funeral Home of Piggott, Ark., is in charge of the arrangements. Visitation is Friday from 12 p.m. until 2 p.m. at the church. In lieu of flowers, memorials can be made to Shady Grove Missionary Baptist Church or the Clay County Fairgrounds.
Published June 18, 2021
OBITUARY SUBMITTED BY:
Hoggard & Sons Funeral Home
142 North 3rd Avenue, P.O. Box 415, Piggott, AR
Phone: 870-598-3469
http://www.hoggardfuneralhome.com