Derick Deon Farmer
Little Rock, AR, 1979 - 2021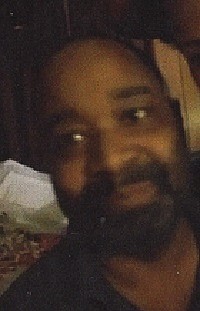 Derick Deon Farmer, 41, of Little Rock, Ark., went to be with our Lord on Sunday, June 20, 2021, at the UAMS Hospital in Little Rock. Derek was born July 30, 1979, to the parents, Jessie Lee and Ida Mae Farmer. He graduated from L.R. Central High School in 1998. He then attended UALR in 1999 until 2007, pursuing a degree of study in film production.
He is preceded in death by his grandmother, Beatrice Taylor; nephew, Tony Farmer; and aunt, Mary Ann Daniels.
He leaves to cherish his memories: parents, Jessie Lee and Ida Mae Farmer; siblings, Donna Taylor of Huntsville, Ala, Reeda Revels, Brenda Farmer, Bertha Farmer, Bobby Farmer, Wanda Dunhoo, and Jessie May Young, all living in Arkansas. Other siblings include: Lee Perry, Maxine Sanders, LaJessica Crenshaw; and a whole host of nieces and nephews.
Viewing/visitation will be Thursday, June 24, 2021, at 6-7 p.m. at Gillespie Brothers Funeral Home. Funeral services will be on Friday, June 25, 2021, at 11 a.m. at ARK of Safety Apostolic Church, 3723 Ludwig St., LR.
District Elder Nancy Branch, sister of Jessie Lee Farmer, will be presiding over the service at the Memorial Gardens Cemetery in North Little Rock, Ark.
Published June 24, 2021
OBITUARY SUBMITTED BY:
Gillespie Brother Funeral Home
2420, 8023 West 30th ST Little Rock AR 72204, Little Rock, AR
Find it at: conors of Arch&Roosevelt
E-mail: gbfuneralhome_cg@att.net
Phone: 501-352-1415
http://www.gillespiebrothersfuneralhome.com/