Maud Eva Smith
Malvern, AR, 1931 - 2021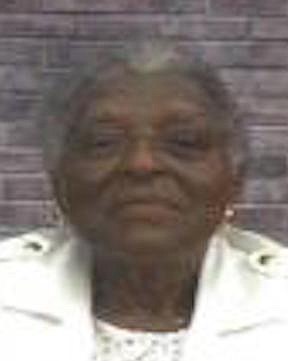 Maud Eva Smith, was born in Nevada County, Ark., on July 19, 1931, to Clemmie and William Blake. She is the last sibling of her family of seven children, Nellie Simmons, Queen Williams, Grady, Crayton, and Joe Williams, and Delma Moss. She attended public schools in Rosston, Arkansas. Maud attended Sweet Home Elementary, Willisville, Arkansas, and Oakgrove High School in Rosston, Arkansas, and attended church at Pleasant Grove Baptist Church. She was raised as a young child by Lucy Ann and Jim Warren who lived in Hope, Arkansas.
In 1949, she married Jessie Smith of Waldo, Ark., and to that marriage three children were born, Donald R. and Larry D. were born in Nevada County, Arkansas. Upon moving to Malvern, Arkansas, Dianne was born in Hot Springs County. Mr. Smith became employed with Reynolds Metal Company and the family moved to Malvern. Maud joined Bethel AME Church of Malvern, Arkansas, and remained an active member until the loss of her dear husband, Jessie in November of 2016. Maud then moved to Little Rock and often attended church with her children at Union AME Church until her death on June 13, 2021.
The Bethel family and Women's Missionary Society members shared the following about Maud. She supported all organizations and fundraisers whether she was an organization member or not. She was a member of the Choir and the Sarah Perry Smith Women's Missionary Society. She was very loyal to the church. She was quiet, personable, willing worker who didn't want to be seen and never wanted recognition for all she did. She was a sweet personality.
Maud leaves to mourn sons, Donald Smith (Ann) of Little Rock, and children, Davetta (Billy) Bowles, Elgin Smith, Ferlando Smith, Dawn Castro, Lakendra Burnett, Blake and Evan Smith; Larry Smith and children Deweese Williams, Kolanda King, Eric Smith, Larry Smith Jr., Nekia Jones, Latoyia Jones, and Dianne Curry, one child, Dianna Janee. A special sister-in-law, Selma Lee Smith, first cousin, Lilla Blake Preyer, and niece and nephews, Teresa Moss Culclager, Dewayne and Mark Moss of Dallas, Texas, and nieces, Margie Haynie-Waller and Levester Warren-Blakely of Waterloo, Arkansas. Maud was a proud great-grandmother of 17, a great-great-grandmother of five and a host of relatives and friends who remember her fondly and will miss her dearly.
Visitation: 4-6 p.m., Friday, June 25, at funeral home. Funeral: 11 a.m., Saturday, June 26, 2021, at Union A.M.E, 1825 South Pulaski, Little Rock. Services entrusted to Samuel L. Vance & Sons Funeral Directors-Malvern. www.samuellvamceandsons.com. 501-337-0100. "The Epitome of Service."
Published June 24, 2021