Doris Reed Wright
Cotton Plant, AR, 1941 - 2021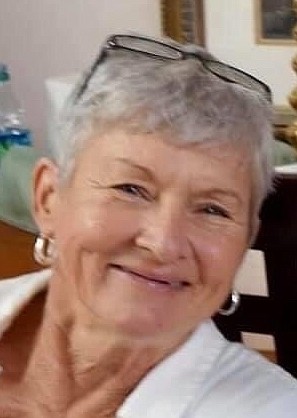 Doris Reed Wright, was born on July 2, 1941, in Wynne, Ark., the daughter of Buel and Opal Reed. She departed this life on June 23, 2021, at the Woodruff County Health Center in McCrory, Arkansas, surrounded by her children. Doris attended Cotton Plant schools graduating in 1959. She held many jobs during her lifetime: telephone operator, McGowan Farms, L. L. Cole & Son, owned and operated a café in Cotton Plant with her husband, Ben, managed Cole Ducks Hunting Lodge with Ben, was Woodruff County Deputy Clerk under Pat Rives until his retirement in 1996 when she was elected County Clerk. She served Woodruff County until December 2000 as County Clerk. Doris was a dental assistant and a pharmacy technician for ARcare and Treasurer for the City of Cotton Plant. Doris was a member of the Cotton Plant United Methodist Church and the Frances McGregor United Methodist Women. She was a member of the Augusta B & PW and Arkansas Association of County Clerks.
Doris is survived by her sister, Mae Atkins (Clifford); her children, Cindy Conerly Webb (Keith), David Conerly, Rebecca Wright O'Shields (Shawn), Deborah Wright Wheaton (Phillip), and Kerry Wright Hanna (John); grandchildren, Adam Gehring (Tiffany), Andrew Gehring (Cassie), Jessica Conerly, Erin O'Shields Davis (Cody), Dakota Conerly, Alison O'Shields DeWitt (Ken), Mallory Coley, Garrett Coley, Ben Hanna, Eli Hanna, Zoe Hanna, and Eve Hanna; great-grandchildren, Addison Gehring, Scarlett Gehring, Oliver Gehring, Jack Davis, and MacKenzie Davis; nephew, Mike Atkins and his daughter Kayla; sister-in-law, Eloise Wright, brother-in-law, Ed Wolfe (Mona); and numerous other family members whom she loved. Doris was predeceased by her parents, Buel and Opal Reed; her husband, Ben Wright; grandson, Ethan Conerly; and son-in-law, Moody Whitehead.
A family service will be held at a later date. In lieu of flowers, donations in her memory can be made to Cotton Plant United Methodist Church, c/o Martha Murray, 751 West Lynch Street, Cotton Plant, Ark., 72036, Arkansas Family Health Foundation, P.O. Box 497, Augusta, Ark., 72006, or God is Faithful Mission, 17606 Hwy 17, McCrory, Ark., 72101.
Published June 26, 2021
OBITUARY SUBMITTED BY:
Thompson-Wilson Funeral Home/ c/o Jacksons Funeral Home
2642 HWY 64 W., Wynne, AR
E-mail: twfhome@gmail.com
Phone: 870-523-5822
http://www.thompsonwilsonfh.com/