Rex Marion Easter, Sr.
Royal, AR, 1937 - 2021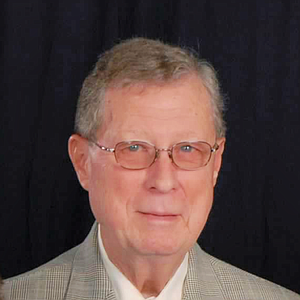 Dr. Rex Marion Easter, Sr., 84, of Royal, Ark., died Thursday, June 24, 2021.
He was born at Beech Creek Township in Gurdon, Ark., on February 9, 1937, to the late Della Grace Stone Easter Davis and the late John Bunyan Easter.
He graduated from Hope High School in 1955 and obtained a Bachelor of Science Degree from Henderson State Teachers College at Arkadelphia, Ark., in 1960. He earned his Medical Degree from the University of Arkansas for Medical Sciences in 1964, where he met his wife of 41 years, the late Lynda McBryde Easter.
After graduation from UAMS Medical School in 1964, he began his residency at Confederate Hospital (now part of the LSU Medical System) in Shreveport, La. In 1966, he was commissioned as a Captain in the US Air Force. During his time in service, he was stationed at Brooks AFB in San Antonio, Texas where he completed a course in Aerospace Medicine to serve as a Flight Surgeon. While at MacDill AFB in Tampa, Fla., he received his "Mach Two" pin flying in an F-4C Phantom II on December 8,1966. He also served at U-Tapao AFB Thailand where he used his surgical skills to support our service members overseas. He was released from active duty in 1968, but continued his reserve service until 1976. He returned to Shreveport to complete his Orthopedic Residency and lived there until 1971 before returning to Little Rock.
He began his Little Rock practice with Orthopedic Associates in 1971 and then practiced with OrthoArkansas until his retirement in 2000. The majority of his career was spent at Saint Vincent Hospital in Little Rock where he cherished working alongside the Sisters. A credit to his profession, with a generous soul and kind spirit, he created long-term friendships with most everyone he met, and especially with his professional colleagues.
He enjoyed water sports, boating and spending time with his family on Lake Hamilton and camping, canoeing and off roading in Arkansas and Colorado. His true happy place was in the surgery suite caring for the many patients he treated over his 35 year orthopedic surgery career.
He was a member of Saint James United Methodist Church at Little Rock for almost 50 years.
He is survived by his daughter and son-in-law, Jennifer and Paul Harrison of Argyle, Texas; his son and daughter-in-law, Rex, Jr. and Michele Easter of Little Rock, Ark.; sister and brother-in-law, Jean and Frank Pamplin, III of Bryant, Ark.; sister and brother-in-law, Joan and Paul Davis of White Hall, Ark.; sister Leslie McBryde of North Little Rock, Ark. He is also survived by six grandchildren, Kelsey Grace Harrison, Ashley Hope Harrison, Chloe Faith Harrison, Thomas Doss, Megan Leigh Easter and Rex M. Easter, III; six nieces and nephews, Mandy McBryde, Amy McBryde, Cecilee Pamplin, Parker Pamplin, Luke Townsend and Tommy Lane Townsend, and a host of family and friends.
He was also preceded in death by his brother James Bernard Easter.
Family Visitation will be at Ruebel Funeral Home, 6313 W. Markham Street, Little Rock, Ark., from 5-7 p.m., on Tuesday, June 29, 2021.
Funeral services will be at Saint James United Methodist Church, 321 Pleasant Valley Drive, Little Rock, Ark., at 10 a.m., on Wednesday, June 30, 2021. Interment immediately following at Memorial Park Cemetery, 6707 Dollarway Road, Pine Bluff, Ark.
His family would like to thank CHI Saint Vincent of Hot Springs, Right at Home In Home Care & Assistance and Arkansas Hospice for their outstanding care and consideration on his behalf.
Memorials (in lieu of flowers) may be made to the UAMS Class of 1964 Alumni Scholarship Fund in memory of Dr. Rex M. Easter; UAMS Office of Institutional Advancement, 4301 W Markham, LR, Ark., 72205; or online at www.uams.edu or to Arkansas Hospice, 14 Parkstone Circle, North Little Rock, Ark., 72116.
An online condolence book may be signed at RuebelFuneralHome.com.
Published June 27, 2021
OBITUARY SUBMITTED BY:
Ruebel Funeral Home
6313 West Markham Street, Little Rock, AR
Phone: 501-666-0123
http://www.ruebelfuneralhome.com