William Eldridge "Ike" Brown Sr.
McCrory, AR, 1917 - 2021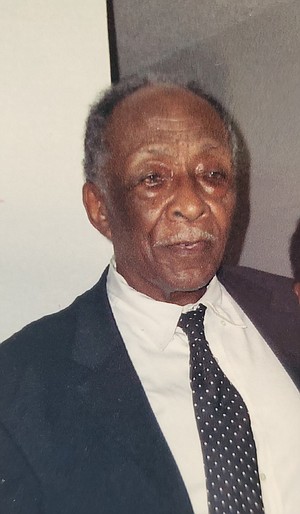 William Eldridge "Ike" Brown Sr., 103, of McCrory, passed away on Wednesday evening, March 17, at Unity Health White County Medical Center in Searcy. His wife, Hazel Brown; three sons; eight daughters; a host of grandchildren and great-grandchildren; a brother; and host of other relatives and friends survive him. Visitation will be held on Friday evening, March 26, from 6 until 8 p.m. at Morning View Missionary Baptist Church, 824 East Raney Avenue in McCrory. Funeral services will be held on Saturday, March 27 at 2:30 p.m. at the McCrory High School Gymnasium, 509 Jackson Road in McCrory. Interment will take place at Morning View Cemetery by Branscumb Funeral Home of Brinkley (870) 734-2772 email: branscumbfuneralhome1928@yahoo.com and Facebook: Branscumb Funeral Home.
Published March 25, 2021