Austin A. "Pete" Brightop
Little Rock, AR, 1926 - 2021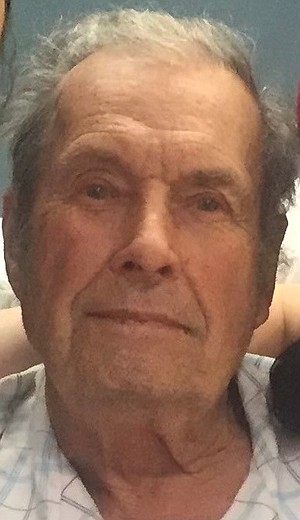 Austin A. "Pete" Brightop, 95, of Little Rock passed away May 3, 2021. He was born March 25, 1926, in Little Rock.
Pete was a graduate of Little Rock Technical High School. He was a devoted husband for over 59 years to Clariece Ethridge Brightop. He was very active in his kids' lives, enjoyed taking them camping, fishing, teaching them to water ski and serving as Scoutmaster for his sons' Boy Scout troops. Pete worked for the Union Pacific Railroads and Amtrak until his retirement. He was a skilled home builder and auto mechanic, building every house in which his family has lived.
Those left to cherish his memory are his children, Austin E. Brightop (Jane), Richard Brightop (Joy), and Gayle Waller (Michael); grandchildren, Katy Brightop, Austin A Brightop, Chris Waller, and Scott Waller; five great-grandchildren; three great-great-grandchildren; and long-time special friend, Daisy Fowler.
He was preceded in death by his wife, Clariece Brightop and father, Austin A. Brightop, Sr.
Visitation will be held at 1 p.m., Tuesday, May 11, 2021, at Pinecrest Funeral Home with the funeral service following at 2 p.m.
Published May 6, 2021
OBITUARY SUBMITTED BY:
Griffin Leggett Forest Hills
1200 Highway 5 North, Alexander, AR
Phone: 501-455-1067
http://www.griffinleggettforesthills.com