Kymberly Paige Richardson McClellan
Sherwood, AR, 1966 - 2021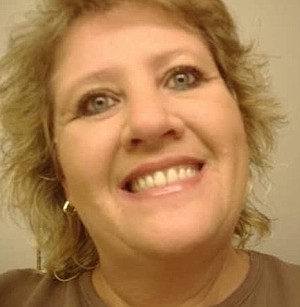 Kymberly Paige Richardson McClellan, age 54, went to be with her mother and nanny on April 19, 2021. Her final days on Earth were spent with her loved ones filled with many laughs and immense love.
Kym was born May 29, 1966, in Little Rock, Ark., to the late Carolyn D. Fenimore Blackburn and Mike Richardson. She married her love, Alan Dale McClellan, in 1990.
Kymberly loved to love people, and she did it with her whole heart. She had a passion for butterflies and her beloved dog, Maggie, who passed away days after her. Her humor and laugh were infectious.
Kym is survived by her husband, Alan McClellan; father, Mike Richardson; siblings, Mandy Blackburn, Michelle Altman, Cody, Blake, snd Shane Richardson; her Aunt Pat; uncles Wayne and James; nieces and nephews Geoffrey, Jordan, Maddox, Tristen, Lillian, and Allison.
Please join us in celebrating her life Saturday May 29, 2021, at 10 a.m. at Griffin Leggett Rest Hills Funeral Home, 7724 Landers Rd., North Little Rock, Ark. In lieu of flowers, donations can be made to the National Kidney Foundation in support of research for calciphlaxis at www.kidney.org.
Published May 7, 2021