Larry Jacob Lewers
Conway, AR, 1951 - 2021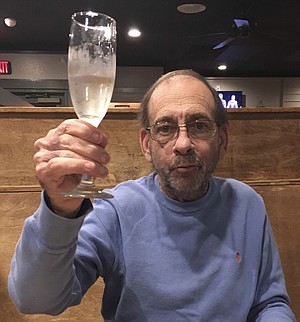 Larry Jacob Lewers (70) of Conway, Ark., found peace on Saturday, November 20, 2021. He was born March 27, 1951, in Memphis, Tennessee, to Grover Cleveland and Barbara Helen Lewers. Larry had an extensive career with the Arkansas Highway Department as a database analyst, but took pride in his family heritage as a crop farmer in East Arkansas. He would revisit his family farm in Heth, Ark., throughout his life – always checking the crops and looking for rain.
Larry was preceded in death by his parents, Grover Cleveland and Barbara Helen; and his sister, Lauren Elizabeth.
Larry is survived by his wife of 50 years, Nancy Kelso Lewers; daughters, Elizabeth White Roberts and Emily Martinez; and granddaughter, Ava Martinez. He was beloved by extended family: Nick Martinez, Bobby Roberts, Trey Roberts, Ashton Roberts, and many other relatives and friends.
Pallbearers: Mark Hinze, Shane Hinze, Ed Kennemer, Tony Brown, and two others pending.
Honorary Pallbearers: Victor Hinze, Steve Wright, Warren Casey, Kenneth Patterson, John Lennon, and Jimi Hendrix.
Visitation will be at 1 p.m. on Tuesday, November 30, 2021, at Roller- McNutt Funeral Home in Conway, with funeral services following at 2 p.m. Burial services will be held at Crestlawn Memorial Park in Conway.
Donations may be made in Larry's name to Hospice Homecare's Tribute of Life Foundations, www.HospiceHomeCare.com.
Online guestbook available at www.rollerfuneralhomes.com.
Published November 28, 2021