Marilyn Ann Vaughan
Little Rock, AR, 1948 - 2021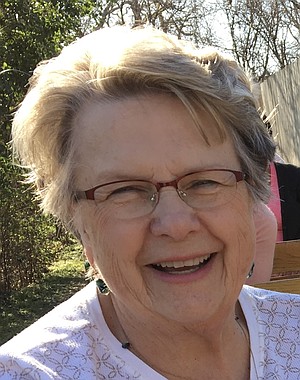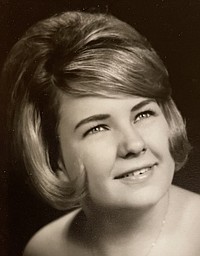 Marilyn Ann Vaughan, beloved mother, grandmother, and friend to many, passed peacefully Saturday, September 18, at 12:27 in the afternoon surrounded by her family at her second home in Austin, Texas. Marilyn Ann Gwatney was born on July 21, 1948, in Little Rock, Arkansas, only child to James and Jean Barefield Gwatney. Life long Arkansan, Marilyn attended Ole Main High School in North Little Rock and later received a degree at Arkansas State University, where she made many of her lifelong best friends. She always served friends and community before herself. She worked for the State of Arkansas for for over 20 years alongside then Attorney-General Mr. Steve Clark, whom she admired for their aim to protect children from harm and consumers from fraud. Marilyn later pursued a masters degree at the age of 45 and worked an additional 20 plus years at Baptist Medical Center as a social worker. As a child of god, Marilyn attended Lakewood United Methodist Church for over 45 years and enjoyed participating in the Prayer Shawl ministry, Sunday School, and prayer groups. Marilyn loved her home Arkansas, The Natural State, and when not serving the community she enjoyed hiking and exploring as an Arkansas Master Naturalist where she made many good friends and memories. Quick witted, curious, and generous hearted, to know Marilyn was to love her.
She is survived by her two sons, Nicholas Malone Vaughan of Austin, Texas, and Alexander James Vaughan of Lago Vista, Texas,, and four grandchildren in Austin, Texas, Fields (8), Redding (6), Brooks (4) and Amara (7 mos) Vaughan. We will miss Marilyn's colorful stories and generous heart but her spirit of love, compassion, and humor will be carried on through her children, grandchildren, and her many, many lifelong friends in Little Rock and beyond.
Marilyn's life will be celebrated among family in Austin and a Celebration of Life will be planned for friends and family in Little Rock later this year. Marilyn's ashes will be spread amongst the places she loved most including Tamales Bay in California, Gulf Shores, Alabama, and almost every state park in Arkansas. What was once enjoyed and deeply loved we can never lose, for all that we love deeply becomes part of us.
Published October 9, 2021