Carl Veasey Davis
New York, NY, 1936 - 2021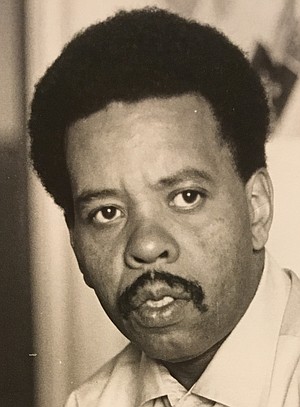 Carl Veasey Davis, was born June 28, 1936, in New York City, to the late Sirlester Carl Davis and Ione Veasey Davis. Carl was their beloved and loving first child, joined two years later by his adored and adoring younger brother, the late Wayne Gilbert Davis. He was introduced to our Lord and Savior Jesus Christ as a member of Abyssinian Baptist Church in his hometown of New York. Carl was a proud graduate of the New York City Public Schools, graduating from Dewitt Clinton High in 1954. After graduation, Carl served for two years in the U.S. Army and was honorably discharged in September 1957 with the rank of corporal.
After working in security, Carl had a long career with the New York State Department of Corrections. He served as a corrections officer at the Edgecombe Residential Treatment Facility and Sing Sing Correctional Facility, retiring in September of 1999. Encouraged by his uncle, the late Matthew J. Caruth, Carl joined the Prince Hall Masons. He was a proud member for many years of Shamrock Lodge #25; Keystone Chapter #1, Holy Royal Arch Masons; Little Rock Commandery #11; Mohammed Temple #34.
Carl lived a life of service to his country and community and was a loyal and dear friend and counselor to many. A New Yorker in mind and heart, he was treasured by all who knew him for his wit and his wisdom. He was a devoted and dedicated son, caring for his widowed mother, Ione, for over thirty years. He was also a devoted brother, uncle, and cousin, regaling his nieces and many cousins with stories of family, "The City," and life. The stories brought not only humor, but insight and wisdom. He will be missed by many.
Carl passed away at Harlem Hospital on September 15, 2021. Carl was predeceased by his beloved parents and younger brother, Wayne Davis. Surviving him are nieces, Adrienne Davis and Cheryl (Adam Hotek) Davis of St. Louis, Mo., and Wynnewood, Pa., respectively; great-nephews, Blake and Elias Hotek of Wynnewood, Pa.; first cousins, Phyllis Caruth and Carmelita Smith of Little Rock, Ark.; William H. Davis (Marsilean) of Park Forest, Illinois; Janet Davis Black of Oakland, Calif.; and Francille (Ernest) Rusan Wilson of Los Angeles, Calif.; sister-in-law, Lois Davis of Ardmore, Pa.; and many additional cousins and other loving relatives, friends, and comrades, as well as his treasured Masonic family.
Homegoing celebrations will begin with a memorial service at Benta's Funeral Home, 630 St. Nicholas Avenue, New York, N.Y., on October 9, 2021, at 2:30 p.m. Following New York's rules, vaccination cards and masks will be required. A final home going and memorial services will be held at a later date in Little Rock, Ark. Arrangements: Ruffin & Jarrett Funeral Home, 1200 Chester Street, Little Rock, Ark., 501-372-1305.
Published October 13, 2021
OBITUARY SUBMITTED BY:
Ruffin & Jarrett Funeral Home
1200 Chester St., Little Rock, AR
Phone: 501-372-1305