James E. Haney
Whitesburg, GA, 1938 - 2021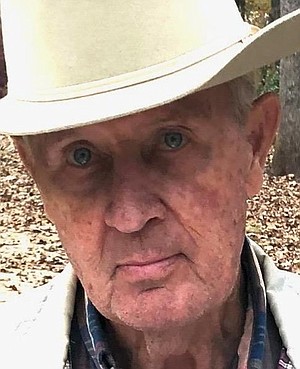 James E. Haney, age 82 of Whitesburg, Ga., passed away on Friday, October 8, 2021. He was born October 31, 1938, in Augusta, Ark.,, the son of the late Roy Ed Haney and the late Maudie Lee Jackson Haney. James proudly served his country in the United States Air Force for 20 years and then founded his passion project, Haney's Lawn Care.
In addition to his parents, he was preceded in death by his loving wife, Ruby M. Haney; his granddaughter, Amanda Harris; and sisters, Kathleen Lashlee and Odean Lashlee.
Survivors include his children: James David Haney of California, Sharon K. Harris of Arkansas, and Sandra H. Standish of Georgia; brother, Leroy Haney of Texas; grandchildren, Michael Harris, Luke Standish, Alex Haney, James Standish, and Chase Haney; and a number of nieces and nephews.
Funeral services will be conducted Monday, October 18, 2021, at 2 p.m. from Roller-Citizens Funeral Home in West Memphis, Ark. Interment will follow in Crittenden Memorial Park, also in West Memphis, Ark. The family will receive friends at Roller-Citizens Funeral Home on Monday from 12 noon until the hour of service.
Messages of condolences can be sent to the family at www.martin-hightower.com.
Published October 14, 2021