Elnora Lee Bradford
Pine Bluff, AR, 1941 - 2021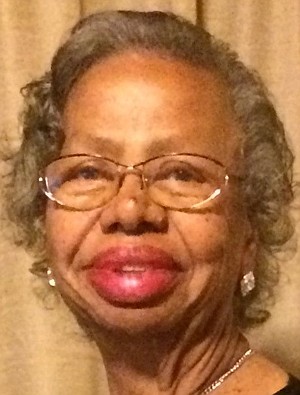 Elnora Lee Bradford was born on January 24, 1941, as the third born of 13 children to the late Arbra Lee, Sr. and Rodessie Haynes Lee.
She was preceded in death by her parents; husband, Clifford Lee Bradford; one brother, Arthar Lee; one sister, Daisy Lee O'Neal; two brothers-in-law: Deltha O'Neal and Gary Brandon.
She leaves to cherish her memory: one daughter, Angela B. Anderson; two grandsons; Samuel L. Anderson, Jr. of Plano, Texas, and Quincy A. Anderson of Pine Bluff, Ark.; nine brothers: Arbra Lee, Jr. (Joann) of Texarkana, Ark., George E. Lee (Dedra) of Houston, Texas, Jimmy Lee (Arnita) of Dallas, Texas, John H. Lee (Cynthia) of Franklin, Tenn., Alexander A. Lee (Bobbie) of Wichita, Kan., Richard J. Lee (Kathy) of Davenport, Iowa, Charles Lee (Arnescia) of Malvern, Ark., Clyde Lee, Sr., of Dallas, Texas, Kenneth J. Lee, Sr. (LeKita) of Pine Bluff, Ark.; one sister, Alberta Lee Brandon of Malvern, ARrk.; sister-in-law, Margaret Bradford of Berkley, Calif.; and brother-in-law, Robert Lee Bradford of Portland, Ore.; three grandchildren; two special daughters, Caressa Tensley, Ashley Walton-Goins; and a host of beloved nieces, nephews, cousins, and friends.
Her home-going celebration will be held at 12 p.m., Monday, November 1, 2021, at St. John A.M.E. Church in Pine Bluff, and will be broadcast live from Brandon's Mortuary Facebook. A walk-through visitation will be held Monday morning from 10-11:45 a.m. Her earthly body will be laid to rest at P. K. Miller Cemetery in Pine Bluff. Brandon's Mortuary is entrusted with professional services Mrs. Bradford's full obituary and online guestbook are available at www.brandonsmortuary.com.
Published October 30, 2021