Dorothy Newport
of Jacksonville, AR, 1929 - 2021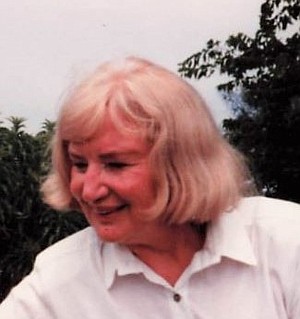 DOROTHY "DOT" NEWPORT, 92, formerly of Jacksonville, passed away Tuesday September 7, 2021, after an extended illness. She was born April 11, 1929 to the late Charles and Etta Elizabeth Burks, and married Ronald Guy Newport on May 9, 1950.
Although she spent the last three years of her life in Colorado, Dot was the quintessential Southern lady. She could bake a Lane Cake, grow and arrange flowers, make biscuits from scratch, clean her already immaculate home, sing "My Old Kentucky Home" each year on Derby Day, and set a table properly, all without breaking a sweat (because, as she said, "horses sweat; men perspire, and ladies glow").
Dot loved her family, and was there for every horse show and every high school basketball game (although neither sport was really her favorite). She was a diehard football fan, with the Kansas City Chiefs (led by Patrick Mahomes) as her favorite pro team (after the Broncos lost Peyton Manning).
She was born in Hot Springs, Ark., but traveled and lived all around the country, and even in Mexico for a few years. Dot especially enjoyed living in San Diego, Atlanta and Springfield (Mo.). She became a Certified Professional Secretary and worked for many years at Southwest Missouri State University (now Missouri State University) in Springfield, where she was given the honor of being a Staff Emeritus.
Dot was thrilled to move to Jacksonville in her retirement to be near her extended family. She enjoyed being a member of the Jacksonville Garden Club, the Hospital Auxiliary, going shopping and taking trips to Tunica, where she boosted the local economy with her "donations"!
Dot is survived by her sister Marie Kidd of Jacksonville; her daughter Lisa, beloved son-in-law Gib Coalwell and favorite dog Maxwell of Loveland, Colo.; as well as her grandson Brandon and wife Dani of Burns, Wyo. She is also survived by her "bonus" family members Chase, Alyson and River Coalwell of Washington and Colorado, and Chelsea, Josh and Grace Brickner of Colorado; as well as numerous cherished nieces and nephews, most of them living in Arkansas. Special family friends include Gerald and Michelle Clark, and the Pinkston family, all of Jacksonville.
In addition to her parents, she was preceded in death by her husband Ron (after 65 years of marriage); brother James Olen (J.O.) and wife Mary Burks; brother, Charles and wife Gale Burks; brother-in-law Bob Kidd; and sisters Evelyn Johnson and Burla Love, all of Arkansas.
Please consider contributing to the Jacksonville Garden Club (Jacksonville Garden Club 46 Gleneagle Dr., Cabot, Ark., 73023), or the Ron Newport Recycling Center of Jacksonville (through the City of Jacksonville Sanitation fund, memo Recycle Park).
A graveside service will be 11 a.m., Thursday, September 16, 2021 at Chapel Hill Memorial Park in Jacksonville. The family will receive friends at the cemetery from 10:30 a.m., until time of service. Arrangements by Moore's Jacksonville Funeral Home, (501) 982-2136.
Published September 12, 2021
OBITUARY SUBMITTED BY:
Moore's Jacksonville Funeral Home
1504 Loop Road, Jacksonville, AR
Phone: 501-982-2136
http://www.mooresjacksonvillefuneralhome.com