Mary Magalene Whitley Hooks
Little Rock, AR, 1943 - 2021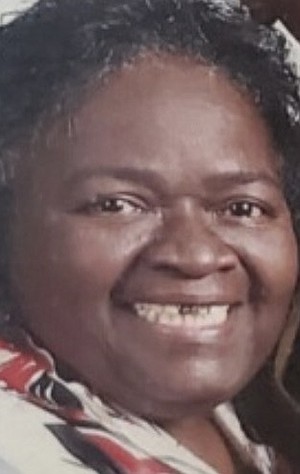 Mary Magalene Whitley Hooks, 78, of Little Rock, Ark., passed away on September 7, 2021. She was born August 8, 1943, to the late Silver Ree Moore and Troy Whitley in Dumas, Ark.
"Mama, Granny, Little Mary" mentored by her late aunt and uncle, Mary and George Nelson, was a generous, Christian soul who was loved by all and will be dearly missed. To know her was to love her.
She leaves to cherish her memories: Willis Hooks, Jr., devoted husband of 53 years; Yonacex "Cherri" Benton; Shadwon Hooks (Treva); Barbara Hooks Alford (Bernard); Bobby Hooks; Billy Joe Ward (Mary); Barbara Tindall and numerous grandchildren; great-grandchildren; nieces, nephews; cousins; and "adopted bonus" children.
She was preceded in death by Myron Benton, Jr., Marichal Hooks, Sr., and great-grandson, Marquel McFee, Jr.
A memorial service officiated by Pastor William L. Robinson is scheduled for Friday, September 17, 2021, at 11 a.m. at the Presidential Legacy of Life Centre, 812 Reservoir Road, Little Rock, Ark. The family has entrusted Presidential Funeral Home & Cremation Services with the arrangements. All guests are asked to please practice COVID precautions.
Published September 15, 2021