David Loren Leininger
Bentonville, AR, 1951 - 2022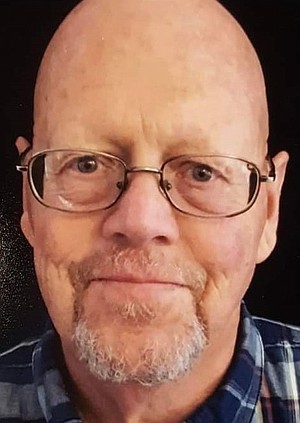 David Loren Leininger, 71, of Bentonville, Ark., passed away on April 26, 2022, at Siloam Springs Regional Hospital in Siloam Springs, Ark.
David was born April 11, 1951, in Boone, Iowa, to Loren Arthur and Kathleen Mae (Hendricks) Leininger.
David was a veteran of the United States Army. He was a Lab Technician at Beaver Lake Concrete. He was a Rockhound, silversmith, and a past president and member of The NWA Gem & Mineral Society. He also belonged to Chaplain Services and Benton County Jail Ministries.
David was preceded in death by his parents, Loren and Kathleen.
David was a beloved husband. He leaves behind his wife, Charlotte; his step-daughter, Sydney Worral of Farmington, Ark.; his son, Spencer Leininger of Centerton, Ark.; two grandchildren, Brendan and Suzanne Grace Kiger. He loved his Shi-tzus, Stella and Jasper. David never gave up his search for his beloved daughter, Jessica.
A memorial service will be held Saturday, May 21, 2022, at 3 p.m. at the NWA Gem and Mineral Society Clubhouse, 15100 Hwy 43, Siloam Springs, Ark. 72761
In lieu of flowers, memorials may be made to NWA Gem and Mineral Society.
Online condolences may be made at www.funeralmation.com.
Published April 30, 2022