Mary Frances Whitfield
of Little Rock, AR, 1936 - 2022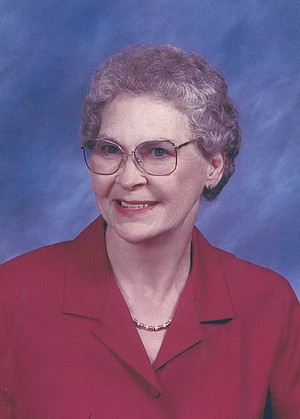 MARY F. WHITFIELD passed from this life on November 28, 2022, in Little Rock, Ark.
She was born in Warren, Ark., January 29, 1936, to the late Webster F. Kinard and Lucile Reep Kinard Hunt.
She is survived by her brothers Bob Kinard (Jan) of Dayton, Nev., Jack Kinard (Shirley) of Altoona, Pa., and John Hunt (Jaque) of Mayflower, Ark., Also surviving is a stepdaughter, Sherry Irvin of Benton.
Mrs. Whitefield was preceded in death by her husband, Virgil Whitfield, her parents, her sons Ronnie Roam, and Robert Don Roam, and her infant daughter Sandra Lynn Roam.
Mrs. Whitfield was a hostess at Roller- Ballard funeral home and a caregiver for the elderly. She also volunteered at CJOHN. She was a member of the first assembly of God in Benton, Ark.
A visitation will be held on Friday, December 2, 2022, from 10-11 a.m., at Roller Alcoa Funeral Home in Benton.
Graveside services will be held at New Rosemont Cemetery at 11:30 a.m.
If friends so desire, memorial contributions may be made in memory of Mrs. Whitfield to the youth group at the first assembly of God in Benton, Ark.
Published December 1, 2022