Dorothy Marie Treadway
of Little Rock, AR, 1944 - 2022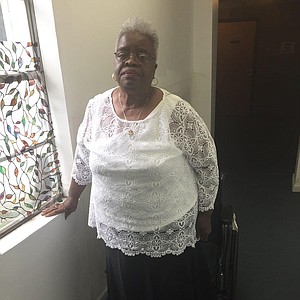 MS.DOROTHY MARIE TERRY TREADWAY , 78, of Little Rock, Ark., transitioned to her heavenly home on
Monday, Nov. 28, 2022.
Doris was born to the late Charles and Margaret Scribner Terry in Lonoke, Ark. Doris retired as a
LPTN from the Arkansas State Hospital. Doris was a member of ETA PHI BETA Sorority, Inc. Gamma Nu
Chapter and a member of the Order of Eastern Star, Electa Chapter #310, in Little Rock, Ark.
Doris is survived by one son, Willie Treadway of Little Rock, Ark., one daughter, Patricia Treadway Harris
of Lonoke, Ark., two sisters; Wanda Jones (James) of New York, N.Y., and Linda Nunley (Rickey) of St.
Louis, Mo.; one brother, Miles Terry of North Little Rock, Ark.; four grandchildren and a host of nieces,
nephews, relatives, and friends.
The Celebration of Life ceremony will be held on Saturday, December 10, 2022, at 10 a.m. at Antioch
Full Gospel Baptist Church, 3824 Antioch Blvd., College Station, Ark. 72053. Interment to follow Rest in
Peace Memorial Gardens, Hensley, Ark. 72065. Family Hour will be held on Friday, December 9, 2022,
from 6-7 p.m. at Ruffin & Jarrett Funeral Home 1200 S Chester St, Little Rock, Ark. 72202. Mask required for either service.
Published December 4, 2022
OBITUARY SUBMITTED BY:
Ruffin & Jarrett Funeral Home
1200 Chester St., Little Rock, AR
Phone: 501-372-1305