Allen Wayne Reed
Winslow, AR, 1942 - 2022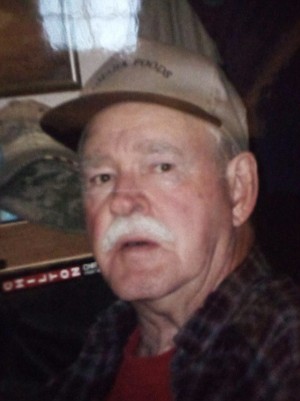 Allen Wayne Reed, 80, of Winslow Ark., passed away December 2, 2022, at Willard Walker Hospice Home in Fayetteville, Arkansas, surrounded by his loved ones. Allen was born June 5th, 1942, in Winslow Ark., to the late Adam and Ollie Mae Luper Reed.
Allen was born and raised in Winslow Ark., and eventually went on to graduate from Winslow High School in 1960. Growing up, Allen would help out on his family's farm, and even had a helping hand in building their family home. After completing his high school education, Allen went on to honorably serve our country in the United States Navy from 1960-1962. To say Allen was a man of many trades would be an understatement, there was nothing that he did not know how to do or fix. He was very intelligent and very knowledgeable. When he returned home from his service in the Navy, it did not take him long to pick up old habits and get straight to work doing what he did best, carpentry. Allen also eventually picked up where he left off on the family farm, and even took on some gardening, which he was very proud of.
Although Allen was always hard at work, during his free time, he would frequent the local Pool Hall in downtown Winslow. It was at this pool hall he met the love of his life, and wife of 31 years, Teresa Ann Reed. Allen was a very dedicated family man. He was a loving and devoted husband, father, and stepfather. He believed laughter was the best form of medicine. Allen would often tell funny jokes or get his camera out at family gatherings to take silly photos of the family. If you found yourself around Allen, there's no doubt you were laughing and smiling throughout the whole encounter.
Allen is preceded in death by his parents, one brother, James Reed, one sister, Edna Faye Center, and his beloved son, Paul Allen Reed.
Allen is survived by his wife, Teresa Ann Reed, one brother, Randall Reed (Beverly) of Mountainburg, Ark., one son, Travis Reed (Terry), four stepsons, Donnie Snyder (Cassie), Jessie Snyder (Christy), Carroll Snyder, and David Snyder, all of Winslow, Ark.; one daughter, Rachel Matlock (Jason) of Florida; and two stepdaughters, Lisa Vowell (Jonny), and Melysa Tharp (Bobby) both of West Fork, Ark. Allen was also a very proud Grandfather, he is survived by 20 grandchildren, and 12 great-grandchildren.
A graveside memorial service will be held at 10 a.m., Friday, December 9th, at Parks Cemetery in Winslow, Ark.
You may sign the online guestbook at www.bernafuneralhomes.com.
Published December 7, 2022
OBITUARY SUBMITTED BY:
Moore Chapel
206 West Center Street, P.O. Box 1149, Fayetteville, AR
Phone: 479-442-7314