Jeffrey Lee Girder
Beebe, AR, 1947 - 2022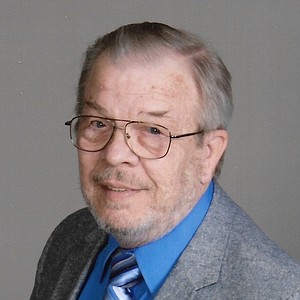 Jeffrey Lee Girdler, 75, of Beebe departed this earthly life on December 2, 2022 to join his Lord and Savior, Jesus Christ. He had spent most of November at Unity Health in Searcy, but his final day of passing was at Baptist Health in Little Rock in the care of hospice nurses Erica, Emily, Tabatha, Angela and several others. During his last few hours, he was comforted most of all by his own granddaughter-in-law, Sydney Girdler, who, as a registered nurse herself, showered him with love and special care that comforted him so much that he could not help but ease right into the arms of his angels.
Jeff was a veteran of the US Navy in which he was stationed at Subic Bay, Philippines where he eventually met the love of his life, Leonila (Leonor) and her daughter, Mary Jane. He married Leonor in 1969, adopted Mary as his own daughter and brought them to the United States to begin their life together. The next year they had a son together, Freman T in April of 1970. They moved to Arkansas to continue their lives together and lived happily ever after. Jeff worked at the US Postal Service as a letter carrier for the town of Beebe for the majority of his career. His hobbies included woodworking, deer hunting, motorcycling and watching westerns on television. He was a member of the Beebe Masonic Lodge No. 145 and served in many capacities in that organization. He was a member of the First Baptist Church of Beebe for much of his adult life.
One of three children, he is preceded in death by his parents, Roland Jordan Girdler, Sr. and Helen Marian Girdler, his sister, Judy, and his wife of 49 years, Leonor. He is survived by his brother, Roland "Rod" (Marcia) Girdler, his daughter, Mary (Jerry) Davis, his son, Freman (Gloria) Girdler, his grandson, Greyson (Sydney) Girdler and many other relatives and friends.
Funeral services will be held on Thursday, December 8th at 2:00 pm at Griffin Leggett Rest Hills Funeral Home, 7724 Landers Rd, North Little Rock. Visitation will be held from 6-8 p.m., on Wednesday, December 7th. www.griffinleggettresthills.com.
Published December 8, 2022