Miah Renee Dover-Gustafson
Arlington, TX, 1960 - 2022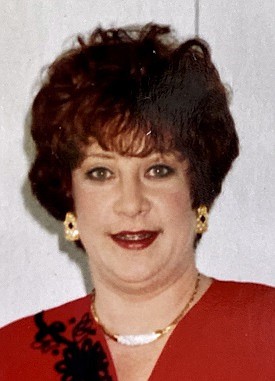 Miah Renee Dover-Gustafson, 62, of Arlington, Texas, died on October 26, 2022, surrounded by loved ones. She was born October 2, 1960, in Fort Smith, Ark., to Jimmie Lee Dover and Donna Moran Dover. Miah was predeceased by father Jimmie Lee Dover; grandparents, Ancil and Mae Moran, and Allen and June Dover.
Miah grew up in Fayetteville, Ark. She attended Fayetteville High School, where she was an excellent student, Warbonnet, and gymnast. Miah graduated from the University of Arkansas School of Engineering and after graduation worked in marketing and financial consulting. Her business enterprises were in Fayetteville, Ark., and in Houston and Dallas, Texas. She was a true entrepreneur and a gifted motivational speaker.
She was happily married to James Richard Gustafson for over 20 years. She is survived by Jim; her mother and partner, Donna Dover and Ann Teague; brother and wife, Mark and Anne Dover; sister and husband, Sally and Shawn Israel; stepmother, Nancy Dover; sister-in-law and husband, Joan and Greg Martineau; sister-in-law and husband, Jan and Don Wagner; and many nieces, nephews, and other relatives and friends in Arkansas, Texas, Maryland, Oklahoma, and Minnesota.
Miah loved and spoiled her dogs. She enjoyed going to city festivals, loved to travel, was a talented interior designer, and liked to wear fashionable and colorful clothes. She enjoyed cooking, restaurants, shopping, and watching movies. Miah fought extremely hard against serious medical problems. She was known for her bright, enthusiastic spirit and will be dearly missed and always remembered.
Family and friends plan a memorial gathering in Ft. Smith, Ark., early next year.
Expressions of sympathy may be made to the Arlington Humane Society at arlingtonhumanesociety.org in loving memory of Miah.
Published December 8, 2022