Sue Frowick Watkins
Benton, AR, 1937 - 2022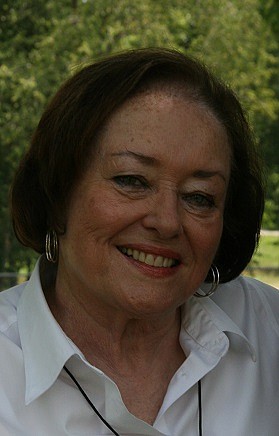 Sue Frowick Watkins, passed away peacefully on November 30, 2022.
Sue was born in Des Moines, Iowa, on July 15, 1937, to Hallie Mae and James Frowick. She graduated from Benjamin Bosse High School in Evansville, Ind., in 1952.
From a young age, Sue grew up with a loving family and three brothers. She began her career by modeling hats and beautiful clothing designed by her brother, Halston. She treasured her time traveling all over the world with her brothers Halston, Don, and Robert Frowick. She went on to become chief clerk at the State of Arkansas House of Representatives, a profound real estate agent in California, a devoted mom and a brilliant landscape artist.
She married her childhood sweetheart, Bryant Watkins, and lived a very fulfilling beautiful life in California and Arkansas.
Sue had a robust intellectual curiosity, and a great appreciation for fashion, culture and the arts. She was an avid painter, gardener and loved to play mah jongg with her cherished friends. Sue was a loving and devoted mother and grandmother.
She is survived by husband, Bud Watkins of Arkansas; daughter, Renee Baxley, (Russell) of Arkansas; son, Jay Smith of Arkansas; daughter, Michelle Metzger (Nick) of California; stepsons, Robb and Todd Watkins of California; brother, Don Frowick (Kay) of Florida; and her nine grandchildren, 16 great-grandchildren; along with several nieces, nephews, and cousins.
She was preceded in death by her parents; two brothers; grandsons, Mathew Smith and Sam Smith.
Published December 8, 2022