Paula Christine Herrin
Rogers, AR, 1949 - 2022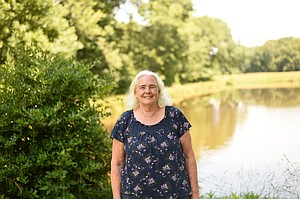 Paula Christine Herrin, 73, left her body early in the morning Dec. 3, 2022 in her home. Born in 1949 to Paul Sheppard and Patricia Ruth Hocott in Little Rock, she grew up in a military family (with Sam and Patricia Herrin) and graduated cum laude with a Bachelor's degree from Quachita University. Paula was a feminist who broke a glass ceiling in her 30 years of work with USGS in Little Rock, rising to a position not previously held by a woman. In 1980, she gave birth to a son, Greg Stanley, whom she raised alone. Upon retirement, she focused on her personal development.
Paula was passionate about all things gardening, growing and transplanting flowers and shrubs. She loved to read and to craft- making and gifting many cherished items for her family. Her desire to nurture led to running a daycare while her son was young. She was strong-willed and competitive, enjoying games indoors and out. She made pies, cakes, and baked goods for many family gatherings and weddings. Those who knew her, especially children, often describe her unique ways of making them feel important. A favorite quote of hers was "Loving Kindness is my Religion" - Dalai Lama.
She is preceded in death by her father and stepfather. She is survived by her son Greg, granddaughter Abigail, mother Patricia, brothers Steven and Joseph, and many nieces, nephews, friends, and colleagues.
There will be no public memorial, as per her wishes.
Cremation arrangements are under the direction of Cremations Only, L.L.C. of Springdale.
Published December 11, 2022