Wandal D. Money M.D.
Eastpoint, FL, 1947 - 2022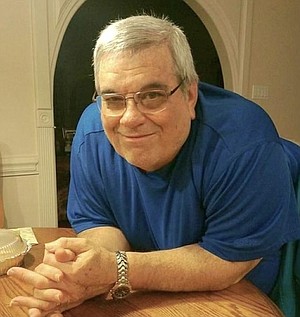 Dr. Wandal D. Money age 75, passed away peacefully on Monday, December 5, 2022 at his home in Eastpoint, Florida. He was born in Port St. Joe, Florida on September 27, 1947. Wandal attended and graduated from Southern Nazarene University with his pre-med degree. He then attended University of Arkansas where he received his medical degree and served his residency. After becoming a neurologist, Wandal opened his own practice. He was a member of Sherwood First Church of the Nazarene in Sherwood, Arkansas. Wandal was an intelligent man that never quit learning. Up until the time of his passing, he could be found with his Ipad in hand researching or studying history. He loved cooking and classical music.
To know Wandal, was to love him-he was humble, kind, compassionate, empathetic, joyful, selfless, and unconditionally loving to all. He was one of the least judgmental people and he sought only to help and celebrate others. Wandal accepted each person as he, she, or they were, and he never made you feel bad for being broken. You always left feeling good about yourself after spending time with him. He chose always to focus on and see the best in people. Wandal was a shining example of a good, Christian man that lived the fruits of the Spirit, and he practiced generosity with his time, his resources, and himself constantly. He has left a legacy that points to Jesus and all good things. Wandal's absence here leaves many of us with heartbreak and other complicated emotions to work through, but we're also joyful and filled with gratitude and peace knowing you're in Heaven resting in the embrace of your savior.
He was preceded in death by his parents, William Edward Money Sr. and Margie Yvonne Bouington Money; brother in law, Bobby McClendon and nephew, Christopher Dale Money.
Wandal is survived by his loving wife of fifty-three years, Glenda Money of Eastpoint, Florida; one son, Brent Money (Jennifer) of Sherwood, Arkansas; two grandchildren, Jackson Money (Brooke) of North Little Rock, Arkansas and Peyton Money of Sherwood Arkansas; five siblings, Butch Money (Julie) of Vilonia, Arkansas, Tanya McClendon of Eastpoint, Florida, Karen Caldwell (Donald) of Vilonia, Arkansas, Eddie Money (Lanay) of Eastpoint, Florida and Donna Gail Whitney (Steve) of Prairie Grove, Arkansas; mother in law, Ida Louise Digby and brother in law, Steve Digby, both of Nashville, Tennessee.
A Celebration of Life Service will be held at Sherwood First Church of the Nazarene (8800 AR-107, Sherwood, AR 72120) at 2:00 P.M. Central time on Saturday, December 17, 2022
Arrangements are entrusted to the caring staff of Comforter Funeral Home in Port St. Joe, FL.
Published December 11, 2022