Winfred Sorrells
Holly Springs, AR, 1945 - 2022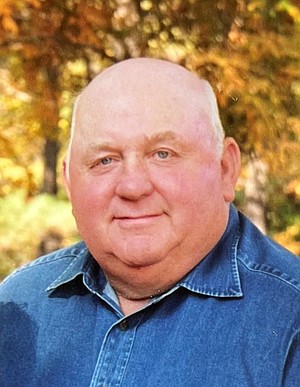 Winfred Carroll Sorrells, age 77, passed away in his earthly home on Dec. 9, 2022 for a glorious reunion with his maker and beloved wife, Martha Sue, of 55 years. He was born on Jan. 8, 1945 to Wilton and Margie Sorrells of Holly Springs. He was a member of the Bearden High School Class of 1962 and built from the ground up Sorrells Sawmill which he ran for 50 years. He was a loving and dedicated husband to Martha Sue Sorrells for an amazing 55 years and 5 months on earth. When Martha Sue's health declined, we saw just how seriously he took their marriage vows of "in sickness and in health" as he saw to her every need without complaint. And if you were planning on taking Martha Sue on an excursion, he always made sure he packed her vehicle with more than enough oxygen supplies as well as giving you last minute instructions on how to take care of her medical needs.
Family was everything to Winfred. He lost his own father at the age of 13 and he made every effort to be involved in his sons lives and be a part of his grandchildren and great-grandchildren's lives. He could be counted on to be at each of his grandchildren's house every Christmas morning to see what Santa had brought. He made sure his grandchildren knew how to earn a dollar during the summer, whether it be picking up sticks or bailing hay. He loved deeply, he may not have used his words but his actions said it all. And if you knew Winfred, you knew he loved his cows and land. He has passed that same love and respect for the land, the wood industry and his cattle to his family.
Winfred was a life-long resident of Holly Springs and father to three boys who he was immensely proud of- Rodney, Chad, and Mark, all of Holly Springs. Winfred is preceded in death by his wife, Martha Sue Arnold, parents Wilton & Margie Sorrells of Holly Springs. He is survived by his brother and sister-in-law, Lafayette & Wanda Sorrells of Benton, Ark.; sister and brother-in-law, Clarice and Jeff Martin of Tyler, Tex.; sister, Lorice Cone of Jonesboro, Ark., and his three sons – Rodney Sorrells (Shannan- wife and mother of Hope & Blake), Chad Sorrells (Rachell- wife and mother of Reed & Ryan), Mark Sorrells & Amy DeLuca (Mark's children-Shayne & Wil); six precious grandchildren who were the light of his life – Hope Ables (husband- Jordan Ables) of Tulip, Blake, Reed, Ryan, Shayne, and Wil Sorrells- all of Holly Springs; four lively great-grandsons who brightened his day with just the mention of their names- Jayden, Bentley, Brody, and Briggs of Tulip; beloved member of the family-Shelia Pennington of Holly Springs, and a host of nieces, nephews and cousins.
Visitation will be at 12:30 -2 p.m. and graveside services 2 p.m. Monday, Dec. 12 at the New Holly Springs Cemetery with Richard Pennington officiating. Pallbearers are Wally Abbott, Bill Doherty, Justin Mosley, Scott Mosley, Rodney Proctor, and Andy Taylor. Honorary Pallbearers: Wild River Hunting Club on the Ouachita River.
In lieu of flowers please send donations to the New Holly Springs Cemetery, Attn: Phyllis Ramsey, 7 Dallas 260, Sparkman, Ark. 71763 or to the Old Holly Springs Cemetery, Attn: Richard Pennington, 1269 Ouachita 36, Sparkman, Ark 71763. Thank you for taking time to remember our loved one with us!
Published December 11, 2022
OBITUARY SUBMITTED BY:
Proctor Funeral Home
442 Jefferson Street SW, P.O. Box P, Camden, AR
Phone: 870-836-2264
http://www.proctorfuneralhome.com