Dorothy Jean Coleman Navy
Houston, TX, 1951 - 2022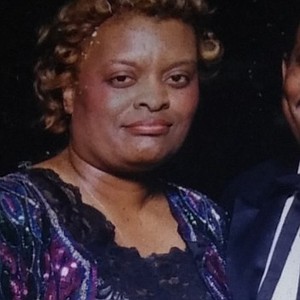 Born August 1, 1951, Mrs. Dorothy Jean Coleman Navy, Age 71 of Houston, Texas, formerly of Little Rock, Ark., passed away on Thursday, November 24, 2022.
Mrs. Navy was predeceased by her parents, Mr. and Mrs. J.C. and
Pearl Coleman, her husband Eulice Navy, and two brothers Vince
and Dennis Coleman.
Mrs. Navy was a 1970 graduate of Little Rock Central High School.
After high school, she attended and graduated from Capitol City
Business College.
Mrs. Navy is survived by her two sons Corey (Krashanya) Ricks and
Christopher Navy. She had a special bond with her only
granddaughter Leah Ricks, who affectionately called her GG.
Survivors also include her brothers, Herbert (Marian) Chappelle, of
Roanoke, Va., J.C. Coleman, Jr. Houston, Texas, and Richard
Coleman, four sisters, Sophia Coleman, Rosie Coleman, Erica
(James) Ellis, and Beverly (Benjamin) Parker, of Little Rock, Ark., and one sister-in-law, Bobbie Coleman. Mrs. Navy is also survived by a large family of nieces, nephews, cousins, and many friends that she cherished throughout her years.
Memorial Services for family and close friends will be held on Saturday, December 17, 2022, at 11 a.m., at St. Peter's Rock Baptist Church, 2201 Brown Street, Little Rock, Ark.
Published December 16, 2022