Edward R. Rush
of Jacksonville, AR, 1939 - 2022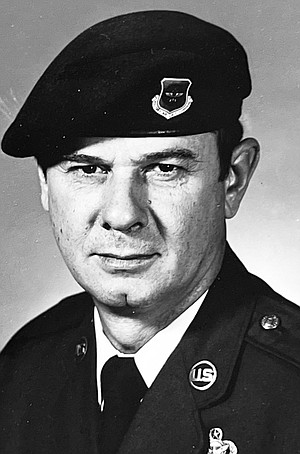 EDWARD R. RUSH, age 83, of Jacksonville, passed away December 16, 2022.
He was born March 12, 1939, in Waynesburg, Pa.
Mr. Rush was a Senior Master Sergeant in the Air Force serving 26 years. He worked security police and received the Order of the Bayonet. He served in Vietnam, North Africa, Korea, Japan, and United States. He was head of security at the Gulf Nuclear Plant in Mississippi. He worked with the Navy Seals on a special project using trained dogs.
He was a longtime member of the North Little Rock Moose Lodge and loved horseracing and playing golf.
He was preceded in death by his son, Tyler Rush.
He is survived by his wife, Judy Tipton Rush; three daughters, Tonya Gibbs, Tina Tipton, and Terri Colclasure; two sons-in-law, Oscar Gibbs and Kenny Colclasure; two grandchildren, Ellen and Ellsworth; and two fur babies, Lucky and Abby.
Services under the direction of Roller-Owens Funeral Home.
Online guestbook is available at www.rollerfuneralhomes.com/owens.
Published December 18, 2022