Mallory W. Crank, Sr.
of Little Rock, AR, 1933 - 2022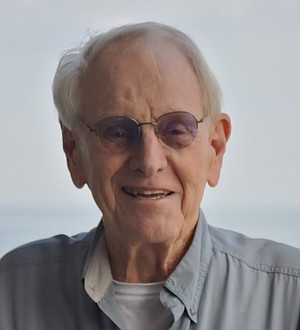 MALLORY W. CRANK, SR., 88, formally of Little Rock, passed away on December 16, 2022, due to natural causes.
Mallory was born on December 28, 1933, to parents John Toler Crank and Josephine Thomas Crank in Norfolk, Va. After graduating from Maury High School in Norfolk, Mallory went on to attend college at the Norfolk division of William and Mary and at the University of Florida earning degrees in both engineering and architecture.
After graduating, Mallory served in the United States Coast Guard stationed in Yorktown, Va. After his service to the United States, Mallory started his career for Harry R. Dudley, Jr. Architects in Norfolk, Va., and later moved to Little Rock and joined The Cromwell Firm in Little Rock, Ark., until he retired in 1995. As an architect, Mallory was involved in many significant projects in Arkansas and surrounding states, including the Arkansas Democrat-Gazette, and several Hospitals and Medical Clinics.
While living in Norfolk, Va., Mallory met Elsie Shipp of Little Rock and they were married in 1960. Mallory and Elsie had two children, Mallory W. "Wes" Crank, Jr., and Katherine Crank Market. Mallory and Elsie had five grandchildren whom they dearly loved and cared for until their final days. Walker, Thomas and Max Crank, children of Mauri and Wes Crank; and Andrew and Alan Market, children of Katherine and David Market.
Mallory was an avid outdoorsman and spent every opportunity duck hunting and fishing with his best friends, brother-in-law Billy Humphries, Kim Graf, and the many close friends with whom he bonded over their love of wildlife, hunting and being in each other's company in the great outdoors! More than anything, Mallory was a devoted family man who loved his wife, children, and grandchildren beyond measure.
Mallory was preceded in death by his wife, Elsie, and is survived by his first cousin, Margaret McCune Field of Virginia Beach, Va.; son, Wes, his wife Mauri, daughter, Katherine, her husband David; and grandchildren: Walker, Thomas, Max, Andrew, and Alan. He is also survived by his in-laws, Sarah Kay Humphries and Mary and Bruce Schrader; as well as numerous nephews and their families. He also wanted to acknowledge Karma Bolden who cared for him and Elsie for 11 years and is like family.
The visitation will be held at 10:30 a.m. followed by a memorial service at 11:30 a.m. in Little Rock, Ark., at Ruebel Funeral Home on Tuesday, December 20, 2022. In lieu of flowers, the family requests donations be made to Delta Waterfowl, deltawaterfowl.org/donate/?campaignId=70136000000QskU, an organization Mallory felt strongly about given their focus on preserving wildlife for his grandchildren and their future families. Arrangements are under the direction of RuebelFuneralHome.com.
Published December 18, 2022
OBITUARY SUBMITTED BY:
Ruebel Funeral Home
6313 West Markham Street, Little Rock, AR
Phone: 501-666-0123
http://www.ruebelfuneralhome.com