Casey White
Huntsville, AR, 1958 - 2022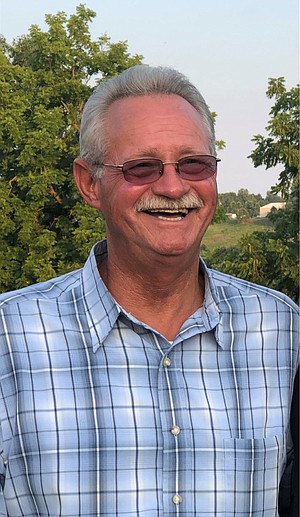 Casey Monroe White, 64, of Huntsville passed away Thursday, December 15, 2022, at home. He was born Monday, March 10, 1958, at Janesville, Wis., to Talbert Monroe and Louise E. Robinson White.
Casey married Deborah Lynn Ficht on Thursday, December 31, 1992, at Springdale and together they were parents to five children. He was the owner operator of Springdale Insurance Agency for 30+ years at which time he sold the business and retired to the farm in Forum. He was a member of the Madison County Cattlemen's Association. Casey had many interests including golf, fishing, poker, the Arkansas Razorbacks, farming and family, with family being his biggest priority.
Casey was preceded in death by his father, Talbert White. He is survived by his wife, Deborah White, of the home; three daughters and sons-in-law, January and Jody Carpenter; and Sylvia and Chane Blanton, all of Harrison; and Amanda and Matt Hartness of Huntsville; two sons, Casey Mason, of Fayetteville, and Zachary White. He is also survived by his mother, Louise White, of Huntsville; four brothers and three sisters-in-law, Silvester and Brenda White, Marty and Melinda White, and Monroe White, all of Huntsville; and Jimmy and May White, of Springdale; nine grandchildren, Faith and Billy Sawyer of Mesic, N.C.; Chevelle and Austin Cott of Huntsville; Bailey Carpenter and Phillip Emitt of Rogers, Corey and Elesha White of Russellville; Corwin Blanton of Killeen, Texas; Payton and Lila Hartness of Huntsville; Grace White of Prairie Grove; Harley White of Lincoln; and one great-granddaughter, Paisen Ruth Cott of Huntsville.
The family will receive friends 5-7 p.m. Monday, December 19, 2022, at Brashears Funeral Home. Funeral services will be 10 a.m. Tuesday, December 20, 2022, at Brashears Funeral Home with Bo Bailey and Matt Hartness officiating. Pallbearers will be Jasper Spradling, Tommy Abel, Gary Kinion, Jody Carpenter, Chane Blanton, and H.P. Black. Honorary pallbearer will be his brothers, grandsons, and Ken Dunk. Interment will immediately follow services at Marshall Cemetery. Services are entrusted to Brashears Funeral Home and Crematory of Huntsville.
Published December 19, 2022